Technology Integration
Open Educational Resources (OER): Resource Roundup
An educators' guide to open educational resources with information about online repositories, curriculum-sharing websites, and sources for lesson plans and activities.
November 4, 2013
Updated December 4, 2015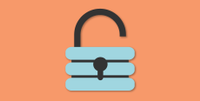 OER, a part of the global open content movement, are shared teaching, learning, and research resources available under legally recognized open licenses -- free for people to reuse, revise, remix, and redistribute. Why are OER important? High-quality OER can save teachers significant time and effort on resource development and advance student learning inside and outside the classroom. Further, open sharing of resources has the potential to fuel collaboration, encourage the improvement of available materials, and aid in the dissemination of best practices. For more about the potential of OER, check out "5-Minute Film Festival: Why Open Education Matters."
video
How to Find OER
Open Lesson Plans, Courses, and Activities
5-Minute Film Festival: 10 Sources for Free Lesson Plans, by Amy Erin Borovoy (2013) Exploring free lesson planning resources can be overwhelming. Some are extremely useful, and others not so much. Here, VideoAmy shares a list of 10 of her favorite lesson planning tools available, as well as a playlist of videos to help teachers utilize them.
video
Take a look at some other Edutopia-curated lists, many of which include open materials, by Davis, VideoAmy, and others:
English Language Arts
Mathematics
Science and the Environment
Social Studies
The Arts
Other Events and Themes
Open Alternatives to Textbooks
Additional Resources on the Web
Open Repositories, Collections, and Tools
Open Books and Textbooks
Open Courses and Learning Modules
Blogs, Articles and Other Resources