Curriculum Planning
Common Core ELA Resources for Middle School Educators
These resources can help middle school teachers implement Common Core State Standards in English.
November 5, 2013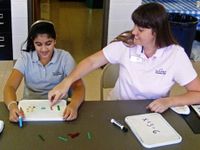 Photo credit: Jose Kevo via flickr (CC BY-SA 2.0)
Many teachers this year are updating existing curriculum for the Common Core. And it's going to be a long process for everyone. Here, I've collected some open resources that might help in that process, with links to lessons that can serve as building blocks for Common Core–aligned units. The emphasis this time is on English language arts in middle school.
For those looking for more information, the Foundation for Excellence in Education has produced an overview of examples, and it's a great starting point.
Here are some open and free resources for close reading in middle school classrooms.
Free Common Core Resources
Some excellent hubs of Common Core–aligned lesson plans have come online recently. I've written about a few of these before, but I thought I'd bring them all together here. Each features lists of lesson plans and link them to the standards they address.