Teaching Strategies
5-Minute Film Festival: 7 Videos on Love for Valentine's Day
It's Valentine's Day! And Edutopia's VideoAmy has collected these 7 delightfully entertaining videos about love to help you celebrate.
February 14, 2014
Updated February 13, 2015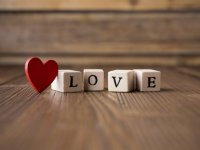 Whether you're a softie who jumps at any opportunity to tell everyone around you how much you love them, or a curmudgeon who thinks February 14th is a holiday manufactured by Hallmark and the candy industry to make everyone spend money, Valentine's Day gets a rise out of almost everyone. I confess to being the former, so I couldn't help gathering a collection of videos to celebrate the art, the science, and the mystery of love. As always, please preview anything you want to share with students -- there are some mentions in this playlist of topics not appropriate for the littlest ones. Enjoy!
Video Playlist: The Sweetest Valentine's Day
Watch the first video below, or watch the whole playlist on YouTube.
video
More Resources for Teaching About Valentine's Day
I realize it's a little late for lesson plans around Valentine's Day, but maybe these will provide a little help for next year. Or, ditch the V-Day specifics and just get the kids talking about love, any time of the year! Feel free to share your favorite love-related activities and ideas in the comments below, and I hope you have a sweet Valentine's Day.