Open Education Resources
6 Teaching Tools for Black History Month
From interactive timelines and rich multimedia to study guides, these resources can help bring Black history into the classroom.
January 28, 2013
Updated January 15, 2016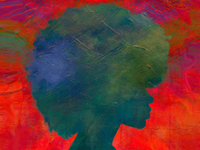 Photo credit: Sɨℓνεя Sɦɨɳε (silverchild24 resident) via flickr (CC BY-SA 2.0)
Black History Month provides a great opportunity for students to explore and learn more about a variety of issues. But it's important that teachers "reinforce that 'Black history' is American history," writes Pat Russo in Do's and Don'ts of Teaching Black History Month. Russo's article is a great place to start when determining how to best incorporate Black history into your lesson plans. Really, it's a topic that should be incorporated throughout the year, Russo writes, but in February, teachers can dig deeper, provide students with more context, and connect the past to the present.
Every year since 1928, the Association for the Study of African American Life and History has provided a theme for Black History Month. This year, we'll celebrate the 101st Black History Month, and the theme is "Hallowed Grounds: Sites of African American Memories." Here are some resources for diving into that theme.
Hallowed Grounds: Sites of African American Memories
Additional Resources for Black History Month