Teaching Strategies
5 Baseball-Themed Classroom Activities for the World Series
Explore some resources for using the World Series to bring history, math, social studies, music, and visual arts to your classroom.
October 25, 2012
Updated October 6, 2016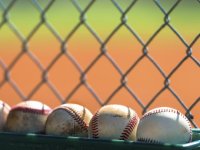 With the World Series getting started later this month, chances are excitement is running high for the sports enthusiasts in your classroom. Fortunately for teachers, baseball is a great way to get students excited about learning, and as with any sport with tons of statistics, baseball is a wonderful subject to work into math lessons.
Really, the opportunities for incorporating baseball into your lessons are endless; baseball can also be a great lead-in for history, science, and English lessons. Edutopia has put together this collection of lesson plans and resources to help teachers work America's favorite pastime into the classroom.
A Few More Fun, Baseball-Themed Lessons
Above, you'll find collections of lesson plans, activities, and baseball resources, but here are a few single lessons that are all about America's pastime.
These are just a few baseball-oriented classroom resources, and there are many more out there. Did we miss anything? What are some of the baseball-themed classroom tools you use?