Parent Partnership
Parent Partnership in Education: Resource Roundup
Experts agree that parent involvement in education is one of the biggest predictors of student success. So where can parents begin? We've compiled a list of articles, videos, and other resources to help you engage productively with your kids' teachers and school.
October 2, 2012
Updated August 21, 2015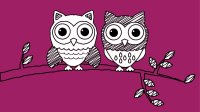 Why Parent Involvement Is Essential
Opening the Lines of Communication
How Families Can Take Action
Learning More About Educational Topics
Ideas for Preventing Summer Slide
How Schools Can Build Strong Family Partnerships
Home-to-School Connections: Resource Roundup by Shira Loewenstein (2015)

For effective school-home partnerships, get to know the parents early in the year, get to know the values of each family, and remain consistent and fair.

Sharing Data to Create Stronger Parent Partnerships by Edutopia Staff (2015)

By sending home detailed data reports that focus on a specific skill, one elementary achool opens a two-way line of communication with parents about their children's learning.
video
Additional Resources on the Web