Social and Emotional Learning
A Parent's Resource Guide to Social and Emotional Learning
Explore a curated list of blogs, articles, and videos for parents about fostering skills like kindness, empathy, gratitude, resilience, perseverance, and focus in children.
February 10, 2014         Updated February 3, 2015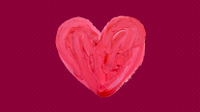 Resources by Topic:
Encouraging Kindness and Empathy
2nd-Grader's Cure for Playground Loneliness: A Buddy Bench (Huffington Post, 2013)

Second-grader Christian Bucks noticed that some of his friends didn't have anyone to play with at recess. With the support and encouragement of his parents and the help of school administration, he was able to bring an idea called the "Buddy Bench" to fruition. On a related note, check out "The Doorman," a video from the CBC that tells the story of how high school student Josh Yandt brought greater positivity to his school through a simple action.

Five-Minute Film Festival: Nine Videos on Kindness, Empathy, and Connection (Edutopia, 2013)

VideoAmy compiled this moving playlist of videos to explore the importance of human relationships and the power of being kind, generous, and compassionate.
Cultivating Perseverance and Resilience
Fostering Gratitude
Mindfulness, Emotional Intelligence, and Focus
Home, School, and Community Partnerships
Children's Social Selves and Technology
Find more parent resources about bullying and cyberbullying prevention in Edutopia's "Resources to Fight Bullying and Harassment at School." These two tips lists are also good references for parents:
Additional Resources
Do you know of other useful resources, or are there other types of resources you'd like to see included on this page? Please share your feedback in the comments.