Classroom Management
Classroom Management: Resource Roundup
Looking for information on guiding classroom communities, minimizing disruptions, and developing class routines to help students stay engaged and focused on learning? This resource collection is packed with useful tips, tools, and advice.
September 2, 2014
Updated September 4, 2015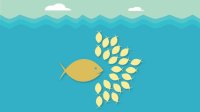 Building Positive Learning Communities
Teaching Class Rules and Routines
Facilitating Student Focus and Attention
video
Addressing Disruptive Behaviors
Other Edutopia Resources
video
Additional Resources on the Web
What are your favorite classroom-management tips and strategies? Share tools, experiences, or advice in the comments.