New Teachers
New Teachers: Classroom-Management Fundamentals
Discover resources for new teachers about developing routines, fostering classroom community, managing disruptions, and building student relationships.
August 25, 2016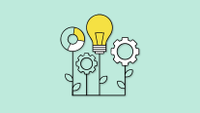 Resources by Topic:
Tips, Advice, and Strategies
An iframe was here. Refer to migration log.
For additional grade-specific guidance, here are resources for primary, middle, and secondary teachers.
Specific Tips for the Primary Grades
Specific Tips for Middle and Secondary Grades
Establishing Effective Rules and Routines
Struggling with issues related to managing technology in your classroom? The following posts will help you tackle common issues:
Managing Disruptive Behavior
No matter how engaging the lessons, every teacher is bound to encounter disruptive and off-task behavior in class from time to time, and it's important to develop strategies and interventions to prevent learning from getting derailed. The following posts should help.
Gaining and Keeping Student Attention
Strategies for gaining attention are an important part of any teacher's classroom-management toolkit. The following resources include attention-grabbing ideas for elementary, middle, and secondary classrooms:
Once you have student attention, how do you keep it? For more resources on engaging students, explore a variety of resources on Edutopia's Student Engagement page; consider starting with Edutopia's "Student Engagement: Resource Roundup."
Building Relationships and Creating a Positive Climate for Learning
Fostering strong and consistent relationships with students can help new teachers build a solid foundation for other classroom-management strategies. Not sure where to start? The following articles and posts describe specific, concrete strategies that new teachers can implement:
Students learn best in environments where they feel respected, supported, and valued. To help students thrive in a safe, positive, and open classroom climate, consider the following tips from experienced educators:
Words of Encouragement From Experienced Teachers
Whether you are a new or a more experienced teacher, know that if you're experiencing challenges, you're not alone. These posts offer some encouragement:
For teachers who need a pep talk in advance of another day of performance, read Todd Finley's "You're Gonna Hear Me Roar: Overcoming Classroom Stage Fright," full of useful tips for working through fear.
After a rough day in the classroom, it might help to read "Don't Quit: 5 Strategies for Recovering After Your Worst Day Teaching."
In the face of classroom-management challenges, it's important to take a moment to regain perspective. In "Like a Wood Duck: Finding Peace in the Classroom," Ben Johnson offers some suggestions to help you regain your serenity.
Looking for additional resources to support new teachers? Visit the "Resources Toolkit for New Teachers" for other curated guides, check out all of Edutopia's content on the New Teachers page, and participate in discussions for new teachers in Edutopia's community.