Parent Partnership
Teacher Appreciation: Planning Resources for Parents
In preparation for National Teacher Appreciation Month in May, Edutopia has collected tips and ideas for parents looking for the right way to tell educators, "Thank you."
April 21, 2014
Updated April 11, 2016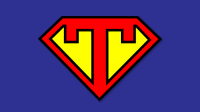 Resources by Topic:
Teachers, principals, coaches, librarians, and other school staff put themselves on the line everyday for our kids. And, they don't often get recognized for this challenging work -- a little bit of thanks can go a long way! Looking for ways to express your gratitude? Check out the resources below for gift ideas, thank-you note tips, ways to celebrate on social media, and more.
Before you dig in, watch "Educators + GoPro: What Does Love Look Like?" for an inspiring reminder about the important work that teachers do every day.
video
Thank-You Notes
A heartfelt note is something every teacher is sure to appreciate. Whether via handwritten notes or digital formats, express your thanks and encourage your child to do the same. Below are some tips and examples that you can use as guides.
Teacher Appreciation Stories: Thinking of reaching out to a teacher from the past? Read these teacher stories about personal experiences with impactful educators to find your writing inspiration. (Edmodo blog, 2014)
Think Back on What Your Own Teachers Gave You: See how one educator thanks the teachers who taught her about writing. (Edutopia, 2014)
Dear Teachers: Thank You for Sharing Our Autism Life: Use this moving "thank you" from a parent to her child's teachers to get you thinking about how teachers have made a difference for your family. (SmartBlog on Education, 2014)
4 Ways to Get Children Writing for Teacher Appreciation: Explore these simple and creative ways to encourage younger children to express their gratitude. (Scholastic, 2013)
In every day in May 2012, Edutopia featured a different way to appreciate educators. Browse additional tips on how to express your appreciation digitally and in writing, collected below.
Creative Gift Ideas
Your Last-Minute Teacher Appreciation Gift Guide: Running short on time? Find simple (like Post-it notes), practical (like screen wipes), or musical (like a rechargeable wireless speaker), heartfelt gift ideas to express your appreciation. (Edutopia, 2015)
Heroic Gifts for Teacher Heroes: Browse a creative guide to must-have gifts for heroic teachers, a custom selection ranging from the practical to the exotic and from the sublime to the ridiculous. (Edutopia, 2014)
Collaborative Ideas to Bring Joy to Your Teachers: Find five great gift suggestions for parents who want to join forces in giving their children's teachers something unforgettable. (Edutopia, 2014)
2015 Nerdy Teacher Holiday Gift Guide and 2014 Nerdy Teacher Holiday Shopping Guide: Mine these lists of nerdy gift suggestions. Though compiled with the holidays in mind, they remain useful any time of year. Edutopia's "Holiday Gift Guide" series contains even more ideas! (Edutopia, 2014)
Parent Voice: The Gifts Teachers Really Appreciate: Explore takeaways from one parent's informal survey about the gifts teacher really want to receive for Teacher Appreciation Week. (Edutopia, 2013)
Teacher Appreciation Week 2012: Browse this brief guide to gift ideas, assembled with suggestions provided by Edutopia's online community. For even more ideas from educators and parents about the types of gifts teachers really appreciate, check out Edutopia's community discussion on teacher gifts for the holidays. (Edutopia, 2012)
You might also want to browse a few of the gift ideas from Edutopia's 2012 teacher appreciation project, collected below.
Celebrate on Social Media
Follow and favorite teachers on social media, and check for updates throughout the school year. Use the hashtag #TeachersMatter on Twitter to celebrate teachers, and hop on Pinterest to check out Edutopia's Appreciate Teachers and Teacher Gift Ideas pinboards.
Here are some additional ways to celebrate teachers on social media, collected from Edutopia's 2012 teacher appreciation project.
Additional Resources From Edutopia
Do you know of other useful resources or have ideas to share? Please contribute to this page in the comments.