Parent Partnership
Heroic Gifts for Teacher Heroes
April 25, 2014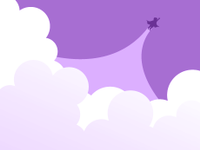 Here's a secret. Teachers sleep soundly only when they're too tired to think. Most nights involve flipping their pillows over to the cool side, worrying that they've not done enough to help children succeed. Such commitment deserves some love on Teacher Appreciation Day, May 6, so I've researched some gifts that teachers would enjoy.
Appreciation on a Budget
Can't afford a pricy gift? No worries, here are some low-cost suggestions:
Credit: Todd Finley 
Credit: Todd Finley
Ultra-Useful
These gifts can reduce the physical strain involved in teaching, grading and transporting materials:
Practical, But Pricey
If you own a pet monkey or can pool money from multiple parents, then you can afford one of these useful items:
Aficionados
Teachers that listen to the right music (P.J. Harvey or Kendrick Lamar) or consume the right books (James Salter or Chimamanda Ngozi Adichie), will appreciate these items:
Platinum Gifts
Maybe these gifts aren't realistic, but we can dream, right?
Guiding Multitudes
Before Jaime Escalante died, he requested that his closed-casket visitation take place in the Garfield High School math classroom where he never gave up on the students labeled "unteachable." Such commitment is shared by millions of teachers.
Teachers are not superhuman, but they show up precisely when we need them most -- when dark shadows of doubt eclipse self-esteem. They see past bad hair and sporadic incoherence. Among the gawky multitudes, they foresee individuals living graceful, poetic lives of merit -- and for a child, such conviction is received as ecstatic relief.
When kids graduate and charge toward adulthood without looking back, teachers cry in secret, take a breath, and with patience and faith, prepare to shepherd new students to high plateaus.
Teachers aren't superhuman. They just act like it.
What received tokens of appreciation have resonated with you?