STEM
Redesigning Fashion Design: From Tween Distraction to STEM Focus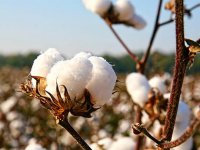 Lynette's dark hair was streaked with fuchsia and blue. Her dress included a little glitter and a lot of black. She talked about her boyfriend. She read Glamour magazine. Neither she nor many of the girls in the STEM (science, technology, engineering, and mathematics) enrichment class that I teach would be taken for students eager to experience math and mucky soil science. But that is who they are.
Finding the Motivation to Learn
The class is interdisciplinary, and last October, math was the discipline on which Lynette intensely focused. The equation she was learning involved the costs of manufacturing a T-shirt juxtaposed with information about cotton growing, and she wanted to get it right. She was designing a T-shirt, and this was important. It was her design. It held a message for the world.
Had I told Lynette that the day's lesson was on soil science and math, I would have earned an F in student engagement. But fashion design, conversely, is not only is steeped in STEM, but valued by most girls. We educators are charged with boosting the number of females in STEM, and teaching the STEM of fashion will:
Engage more girls than traditional math and science. While girls from every background are underrepresented in STEM, fashion design appeals to girls from every background.
Grab tween girls' attention just when they are forming life-long attitudes about STEM. Fashion design shows girls how STEM belongs among their goals and how they belong in STEM.
Appeal to a professional aspiration held by most girls at some time during their K-12 years. Girls bring energy to studying fashion and feel ownership for the learning outcomes.
Is it the media culture that urges girls toward fashion (e.g., TV's Project Runway) or an innate calling to be creative, innovative, or independent? Students' motivation notwithstanding, we have an opportunity to leverage fashion as a STEM learning tool.
Soil Science, Math, and the Apparel Industry
Following is a lesson that represents the sourcing stage of design. Sourcing is the origin and acquisition of materials. With an old T-shirt and substances from kitchen and garden, students simulate organic and conventional practices of growing cotton. Working hands-on, they evaluate "chemical" (represented by edible ingredients) versus organic methods to grow the raw cotton that will produce one standard, nine-ounce T-shirt.
The objectives are:
Build awareness of how the fashion and apparel industry affects natural resources and human health.
Help students become informed consumers and aspiring designers equipped to critically think and analyze information about materials to source into design.
Deliver learning that is poised on observation, awareness, critical thinking, and discussion.
I. Preparing the Lesson
Individually contain and label each substance listed below in Part II (e.g., "chemical fertilizer," "organic soil"). This guides students in applying each substance to the shirt. In addition to the items listed in Part II, gather:
Cotton T-shirt(s).
Trash bags to protect work surfaces.
Vinyl gloves.
II. Beginning the Lesson
Place a T-shirt on the bags. Have students pour onto it, one by one, these substances for conventional cotton growing:
Standard soil.
Chemical fertilizer (1/3 pound or 0.8 cup of sugar).
Water. Have 1-2 gallons available. Water to grow cotton for one T-shirt exceeds 700 gallons.
Pesticides (3 ounces or 0.6 cup of cornmeal). Seven toxins known to be deadliest to humans are used as pesticides in conventional cotton agriculture. According to the U.S. EPA, all cause cancer.
Insecticides (3 ounces or 0.7 cup of flour).
(Note: Density information for the edible substances is approximate.)
Now add the organic growing materials:
Organic soil (available at garden stores). What is the observable difference between the two soils?
Fertilizer: compost or composted cow manure (available at garden centers). University research shows that composted cow manure creates crop yields 10 percent higher than chemical fertilizer.
Water: less than needed for conventional cotton. Why? Organic soil is porous, holding water and nutrients.
Natural pesticides: ladybugs, wasps, praying mantises (actual or simulated). Ladybugs, for example, consume other bugs.
Natural insecticides: marigolds or chrysanthemums, sweet potato or tomato leaves. The marigolds' scent, for example, repels pests.
III. Observation and Reflection
Ask students:
Do you see a difference in how organic soil, versus conventional, absorbs water?
Organic cotton comprises 0.7 percent of cotton worldwide. If the human safety of farming with bugs and flowers versus deadly chemicals seems clear, why do you think growers maintain conventional agriculture?
Topsoil comprises the upper 2-8 inches of Earth. Almost no plant can live without topsoil -- it contains the most organic matter and microorganisms, or life-sustaining life. Every 25 years, conventional farming destroys 1 inch of topsoil, which nature works 500 years to replace. Organic farming, scientists estimate, "grows" topsoil at the rate of 6 inches in 50 years. In how many years would organic farming replace 1 inch of topsoil?
What do you know about the price of conventional versus organic cotton? (Wholesale pricing for an organic T-shirt is about $5.64, and for a standard cotton T-shirt, $2.98.)
How do you weigh the low price of conventional cotton against the costs of environmental degradation?
If you sourced organic cotton into a design, how would you persuade consumers to pay more?
Which product would you rather wear?
If you're without fashion training or inclination, this approach incorporates sustainability and makes leveraging fashion doable. How would you augment the lesson? I look forward to your ideas.