Common Core in Action Series
Grade-level and subject-specific resources for Common Core-aligned lessons.
November 12, 2013
Updated June 24, 2015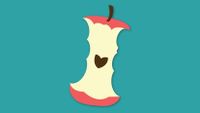 This collection of blog posts highlights lesson plans, ideas, and other useful resources to help you bring Common Core-aligned lessons into your classroom. We're actively building this repository of ideas every week, so make sure to bookmark this page. You can also follow #CCSS or #CCSSChat on Twitter for the latest updates.
Assessment
The State of the Common Core
All Grades/Anchor Standards
English Language Arts
Grades K-5
Grades 6-8
Grades 9-12
Math
Grades K-5
Grades 6-8
Grades 9-12