New Teachers
New Teachers: Preparing, Planning, and Building Support Systems
To set the stage for a successful first year of teaching, it's important to do some advance planning and preparation. We've collected a variety of resources to help new teachers start the year off right.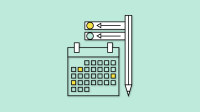 Prepare for the First Days
Review Planning and Time-Management Tips
Build a Personal Learning Network
How to Get Started
Tools That Can Help
video
The Importance of Collaboration
Collaboration can help new teachers avoid isolation and find sources of support. For more on the how (and why), check out the following posts:
Take Care of Yourself
What does the research say? "In Teacher Burnout: What Are the Warning Signs?" Maurice Elias discusses some of the factors that are most likely to lead to teacher burnout and also catalogs some warning signs that you can check yourself against. If you find you are at risk, consider some of the following strategies to help you get back on course:
Additional Resources
Looking for additional resources that support new teachers? Visit the "Resources Toolkit for New Teachers" for other curated guides, check out all of Edutopia's content on the New Teachers page, and participate in discussions for new teachers in Edutopia's community.