Teaching Strategies
5 Ways to Make the Most of Your Non-Teaching Time
Nobody can "make time," but here are five smart ways to make better use of your non-teaching time with more efficiency and a lot less stress.
June 19, 2014
Updated October 29, 2015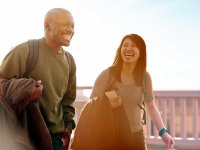 Time. It's the thing every teacher needs more of, and no teacher has enough of. Whether you wish to get deeper into student data analysis or want to spend more time with your own children, no teacher has enough hours in the day to do it all. But with very careful planning of their non-teaching time, I've seen thousands of teachers get more time back in their lives. Here are the top five ways you can make the most of your limited "free" time each week:
1. Start with a Detailed Plan
Whether you map out your week digitally in Outlook like Heidi Reed or on a paper planner like Hollis Hyland, start with a plan.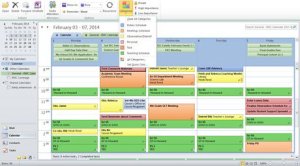 Image Credit: Microsoft Outlook
Heide Reed's planner.
Both Heidi and Hollis, middle school teachers at the same school in Washington, DC, map out their weeks the Friday prior. Yes, you heard right! The Friday
before
the week ahead! As they plan their weeks, Heidi and Hollis carefully consider their non-teaching time and what they want to accomplish -- both personally and professionally. This way, they head into the weekend with clear heads and way less stress.
Image Credit: The Together Teacher
Hollis Hyland's planner.
2. Batch Process Your Work
Most prep periods end up being a little bit of this, a little bit of that, and by the time you've used the restroom, filled your water bottle, and decompressed for a second . . . wait, who are those 30 children walking in the door already?
Try this instead. Look ahead at your entire week and determine which prep periods are dedicated to planning, to grading, to family contact, to student tutoring, and so on. If you do your "like items" all at once, you will get into an efficiency groove. And while you're at it, try packing your lunches for the entire week at the same time! Don't Kate from Denver's lunches look amazing?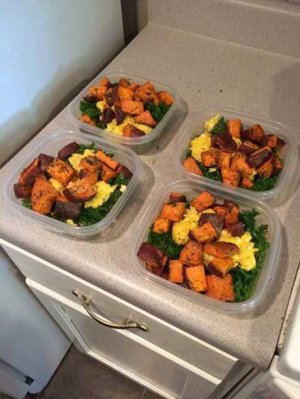 Photo Credit: Maia Heyck-Merlin
Kate's lunch.
3. Consider Your Energy Levels
Let's be real. At the end of any teaching day, you're exhausted. Instead of staggering around your school at 4 PM in search of a cola or chocolate, become mindful of when you are capable of doing higher-level work and when you just need to check something easy off your list. Plan your lower-energy work, like data entry, quick emails, or erasing the whiteboard, for when you really just want to crash. There's just no sense in trying to write an awesome unit plan when you are dead-dog tired.
4. Bite-Size Your To-Do's
See those plans from Hollis and Heidi? See those teeny tiny to-do's, like print these documents or create those materials? Making a task specific and bite-sized helps ensure that it gets done. When to-do's are too big, they have a tendency to sit there like heavy bricks. Break it down and make it small. Yes, it will make your to-do list look longer, but it also makes it easier to take advantage of those teeny tiny five- or ten-minute pockets of time that materialize before staff meetings or when you're waiting for the copier (not to mention the satisfaction you get from all the checking and crossing off). And speaking of small pockets of time . . . 
5. Use Small Pockets of Time
Since a half-day of time to plan, grade, and analyze data is not going to magically appear any time soon, be physically prepared to use those little blocks of time that do pop up in your day. One of my favorite teachers, Sue Harmon, has two nifty tote bags packed and ready to go at all times. Her first bag is full of grading materials, including sets of essays, stickers, her grade book, and her special grading pens. At a moment's notice, she can knock out a set of papers. Her second tote is packed with planning materials, like the book for an upcoming novel unit, Common Core Standards, and diagnostic data. When she has a moment to get some planning or grading done -- voila! -- her materials are right there waiting for her. And while you're at it, make a folder of everything you need to copy, and carry it with you at all times. You never know when you may see an opening in the copy line.
Teaching is a unique (and awesome) profession that doesn't lend itself to much "work" time. It's constantly changing, and we're always "on" with other people, be they students, parents, or colleagues. It's too easy to end every day feeling like the to-do list is never done. Take advantage of the tips above to get a few minutes back in your day!