New Teachers
New Teachers: Lesson and Curriculum Planning
Explore a diverse collection of curriculum-planning tips, guidance, and other resources meant to help new teachers plan effective activities, lessons, and units.
May 7, 2015         Updated July 22, 2016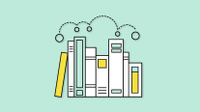 Curriculum-Planning Tips and Strategies
Crafting Unit and Lesson Plans
Aligning Instruction to Standards
Finding Open Resources
Implementing Project-Based Learning
For more curriculum-planning resources, visit Edutopia's Curriculum Planning and Lesson Plans pages. Looking for additional resources for new teachers? Visit the "Resources Toolkit for New Teachers" page for other curated guides, check out all of Edutopia's content on the New Teachers page, and participate in discussions for new teachers in Edutopia's community.