Media Literacy
Digital Citizenship: Resource Roundup
A collection of articles, videos, and other resources on internet safety, cyberbullying, digital responsibility, and media and digital literacy.
August 19, 2011
Updated October 21, 2015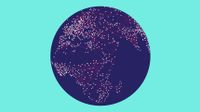 Internet Safety and Cyberbullying
Digital Responsibility
The Basics of Open Technology by Ira Socol (2015): From abundant tools and smart budgeting to accessibility and trust, the Albemarle County Public Schools district maintains a tech program that leverages digital literacy for all students.
Five-Minute Film Festival: Are We Addicted to Technology? by Amy Erin Borovoy (2014): Can't put your device down? Obsessing over social media? You may want to dig in to this playlist of videos and resources to help educators, parents, and students reflect on their relationship with technology.
video
Media and Digital Literacy
Other Resources From Edutopia
Additional Resources on the Web