Student Engagement
Student Engagement: Resource Roundup
Keeping students captivated and ready to learn is no small task. This list of articles, videos, and other resources offers strategies and advice that can help.
October 24, 2011
Updated December 12, 2016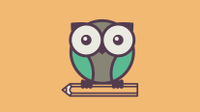 Tips and Strategies for Keeping Students Engaged
Engagement Through Projects
Engagement Through Technology
Engagement Through Social and Emotional Learning
Examples From Schools That Work
Edutopia's flagship series highlights pedagogies, strategies, and practices from K-12 schools and districts that are improving the way students learn. Below, dive into real-world examples of how educators are engaging students.
Personalized Learning: Enabling Student Voice and Choice Through Projects
Adapt these six tips from Nashville Big Picture High School in Nashville, Tennessee to bring personalized learning projects into your classroom and build student engagement.
Community Partners: Making Student Learning Relevant
Find out how educators at Hood River Middle School in Hood River, Oregon employ local experts to make student learning come to life.
Student-Led Meetings: Empowering Student Voice
See how students at University Park Campus School in Worcester, Massachusetts grow into their power and potential through student-led meetings.
Maker Education: Reaching All Learners
Learn about maker education in Albemarle County Public Schools in Virginia and how it fosters student autonomy, ignites student interest, and empowers students to embrace their own learning.
Morning Meetings: Creating a Safe Space for Learning
Watch teachers at Symonds Elementary in Keene, New Hampshire, and understand how they use morning meetings to develop valuable social-emotional skills, create a culture of respect and trust, and prepare students to learn.