Student Engagement
Who Wants to Know? Use Student Questions to Drive Learning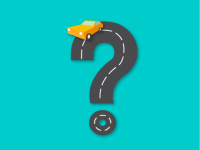 Martin Luther King, Jr. considered this to be life's most persistent and urgent question: "What are you doing for others?" As we approach the holiday that honors his legacy, here's another question worth pondering: How many of your students know how to ask persistent and urgent questions of their own?
Knowing how to formulate a good question -- and having the courage to ask it -- is a skill with profound social justice implications. Dan Rothstein and Luz Santana, founders of the Right Question Institute, first became interested in questioning techniques when they were working with parents in a low-income community. Parents told them they didn't participate in their children's education because they didn't know what to ask.
That was more than 20 years ago. By now, Rothstein and Santana have taught question-formulation techniques everywhere from homeless shelters to adult literacy classes to community health centers. Patients take a more active role in their own care, it turns out, when they know how to ask doctors better questions. And people who have felt disenfranchised because of language barriers or low literacy levels can reengage as citizens by learning how to ask questions that matter to them.
In their important and accessible book, Make Just One Change: Teach Students to Ask Their Own Questions, the co-authors outline a simple but powerful approach to put classroom questions where they belong: with students. Instead of organizing learning around teachers' questions, they suggest letting students' questions drive the learning experience. For many students, this means reconnecting with their innate sense of curiosity and wonder about the world.
The co-authors' Question Formulation Technique is appropriate for any classroom. It unfolds in four steps, typically carried out in small groups of students and in response to a specific focus that the teacher has introduced:
Ask as many questions as you can.
Do not stop to judge, discuss, edit, or answer any question.
Write down every question exactly as it was asked.
Change any statements into questions.
In a recent article for Education Leadership, "The Right Answers," Rothstein and Santana describe teachers using their technique to rekindle curiosity in classrooms ranging from elementary to high school, and in subjects as diverse as math, science, and social studies.
I'd argue that their approach belongs in the toolkit of any teacher implementing project-based learning. Inquiry is supposed to provide the oxygen for PBL. By starting with questions that students want to answer, PBL creates a need to know. When projects work well, that authentic inquiry is what delivers higher levels of engagement and puts students on the path to deeper learning.
But what if students don't exhibit a strong "need to know" in response to an entry event or driving question? What if they don't launch into a project with a host of questions that they are burning to answer? What if that supposedly captivating driving question is met with....silence?
The problem might be that the project focus doesn't connect with students' interests. Or, it might have to do with students forgetting what it means to be an active learner. If their prior experience in school has been passive, if their previous experience with questions has been limited to responding to what teachers ask, they may need a refresher course in curiosity.
Along with the excellent resources from Rothstein and Santana, you can learn more about questioning strategies in A More Beautiful Question: The Power of Inquiry to Spark Breakthrough Ideas. Author Warren Berger shows how artful questioning leads to better thinking in a range of endeavors, from business to social activism. On an accompanying blog, Berger posts "beautiful questions" posed by readers.
Recent examples that might get your students talking (and questioning): What if pizza was good for you? Why can't the classroom be a coffee shop? What would happen if teenagers believed they deeply mattered to the world around them? As a quick write or warm-up for a PBL experience, you might have students submit their own beautiful questions to the author.
As students get more confident asking questions in class, they'll be better prepared to take their questioning attitude into the world. PBL often creates opportunities for students to engage with community members and experts. Make sure students know how to frame those conversations with the questions that they care about answering.
How do you encourage students to ask questions that matter to them? Please share your strategies in the comments section below.