Teaching Strategies
New Things to Try in 2015
Instead of committing to New Year's resolutions this year, try for scalability with these strategy suggestions for the next five days, five weeks, and five months.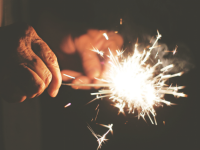 Editor's Note: Betty Ray, Edutopia's Director of Programming and Innovation, contributed to this post.
With all the research on how unlikely it is that making New Year's resolutions actually works, we wanted to offer something a little more realistic. Here are some teacher-tested ideas for new things to try with your students in five days, five weeks, and five months.
5 Days
Improve Your Connection With Parents
Use Humor in the Classroom
5 Weeks
Teach Active Listening
Bridge a Teacher-Student Gap
Support Creative Learning
Provide opportunities for students to create, explore, and make. Start by creating a "Wonder Shelf." Providing math students with manipulatives and art supplies can bring excitement, engagement, and basic elements of a makerspace into the classroom.
5 Months
Redesign Your Learning Spaces
Help Your Students Set Goals
These goals should be SMART -- Specific, Measurable, Action-oriented, Rigorous, and Timely. Use the six steps, and have students interview each other to support them throughout the process.
Additional resource: SMART Goals Connect a School
Shift Mindsets Around Mistakes
Other New Year's Resources from Edutopia
In the comments below, let us know what you're going to try in 2015 -- and what kind of results you expect.