Inquiry-Based Learning
5-Minute Film Festival: Genius Hour
This collection of short videos explores "Genius Hour," a method that gives students one hour per week to focus on a project of their choice. Imagine what your students can do when they're able to pursue their interests in the classroom!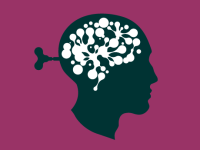 Imagine if you were allowed to use a whole workday every week to explore any project you wanted. With no restrictions on your time or what you could do, think of the ideas you could come up with and the things you could learn about! In the workplace, this practice is called 20 percent time. It first gained widespread notice at Google, but many companies have allowed employees to work on side projects as a way of fostering innovation.
Since it's not often possible for teachers to sacrifice an entire day of schooling to allow for individual creative pursuits, the idea has been reinterpreted in many schools as a "Genius Hour," where students get one hour per day or week to focus on a project of their choice. The practice combines well with classroom pedagogies such as project-based learning and inquiry-based learning. To find out more about what 20 percent time is and how to use it, watch the playlist below!
Video Playlist: 20 Percent Time in the Classroom
Watch the first video below, or watch the whole playlist on YouTube.
video
More Resources for Using Genius Hour in the Classroom
Curious about Genius Hour, in the workplace or the classroom? Whether you're interested in trying Genius Hour for a semester or a year, there is a large community of like-minded teachers ready to help you.