5-Minute Film Festival
5-Minute Film Festival: Arts Integration Turns STEM to STEAM
Intrigued by the idea of adding the arts to STEM education? This video playlist highlights programs and projects around the country that are exploring STEAM learning. 
June 19, 2015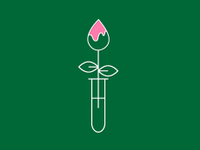 We have all heard the dire statistics about how we're not preparing American kids for the STEM careers of the future -- but there are many who say that a focus on science, technology, engineering, and math alone is not the answer. What about integrating creativity and the arts as a path to better engagement in, and understanding of, the STEM subjects? Or bring some humanities in, for the (somewhat unfortunate!) acronym SHTEAM? I've gathered the playlist of videos below to show some of the remarkable programs educators are building around this idea, as well as a few fun project ideas.
Video Playlist: Bringing the Arts Into STEM Education
Watch the first video below, or watch the whole playlist on YouTube.
More Resources on STEM to STEAM
Not everyone agrees that STEAM makes sense, of course, and not everyone is really doing justice to the concept in their programs. There are champions and detractors from the arts education world as well as the STEM side. But if you're interested in hearing more about the debate, or finding some curriculum ideas to give it a try in your own classroom, start with Edutopia's own STEM to STEAM resource roundup page, and then check out the links below. As always, feel free to leave additional ideas or resources in the comment section below!