Student Engagement
5-Minute Film Festival: April Fool's Day!
April Fool's Day has a long history of pranks and hoaxes, both large and small. Check out this playlist of fun videos to get your inner trickster laughing.
March 30, 2012
Updated March 24, 2015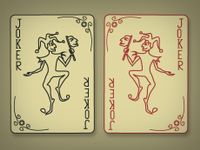 April Fool's Day has a long and illustrious history of pranks both large and small -- so much so, that sometimes real news stories published on April 1st get written off as fake. For teachers and students, it can be a chance to blow off some steam. There's no denying that sometimes it can go too far -- which probably makes more than a few educators glad when it falls on a weekend!
Whether you're the type to pull an elaborate hoax on your students or take the opportunity to teach about media literacy and how to identify accurate news stories, here are a few videos to make your inner trickster laugh. Happy All Fools Day!
Video Playlist: April Fool's Day!
Watch the first video below, or watch the whole playlist on YouTube.
video