Student Engagement
Connecting With Students on the Fringes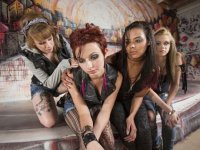 Recognizing the Disconnect
Anyone who has worked with young people knows the student I am thinking of right now. When greeted, he (or she) keeps his eyes on the floor while mumbling a response. He may doodle constantly, or maybe he takes every free moment to mindlessly scroll through messages on his phone. He is the connection that feels impossible to make. Nothing seems to excite him, and when he turns in work, it is usually something partially completed with little thought.
I imagine that, for as long as I teach, I will find myself preoccupied with the students on the fringes. My thoughts continually return to these quiet students who separate themselves from their peers -- the boy who arrives angry, looking for a confrontation, or the highly engaged girl who loves to speak up in discussions but regularly fails to complete any other work.
I try to maintain perspective and remind myself of all the phases and difficult moments that I went through as an adolescent. I know that many of my students deal with circumstances much more trying than anything I faced. Yet, even with this knowledge, I am disturbed by the disconnect and feel I should be able to change it.
It would be foolish for me to back away from students who isolate themselves. Regardless of their behavior, young people want to be heard and want to have their realities acknowledged. Personal connections can help students on the fringes find excitement and validation in learning, discovering and creating.
5 Steps Toward Engaging the Disengaged Student
I have an informal checklist that I fall back upon when trying to integrate a disengaged student into the mainstream of my classroom:
Examine Content and Pedagogy
I try to remember to ask myself whether I've planned lessons and units in a way that allows students to easily answer the question, "Why does this matter?" Often, I strategize about starting class in ways that reiterate these ideas and help students to make connections they might not have already recognized. By hearing ideas from multiple students during the opening section of class, others begin to envision a range of different approaches to and ideas for completing their work.
Checking In
I try to use the small moments to check in with disengaged students and find avenues for building personal connections. This might be before class, as I circulate through the room, or during a random encounter in the hallways. I try to ask small questions to get them talking and to let them know that I'm interested and value them beyond the grade they get in my class.
Adapting and Being Flexible
At times it becomes painfully clear that my curriculum or lesson design could be adapted to better suit more learners. Often these suggestions for changes come from the students themselves. In these scenarios, I aim to let go of my ego, quickly adapt, accept new ideas, and allow students to proceed with their work in a way that is engaging and meaningful to them.
Talking with Others
It turns out that students sometimes act differently in different situations. Checking in with families and other teachers helps me get information in order to understand students more fully as I work to make connections with them.
Breathe -- It's Not Personal
Even though lack of connection with students can be very painful, it is often not personal. I try to remember to breathe, take care of myself, and see how time can shift the dynamic.
A Culture of Discovery
In his introduction to Paulo Freire's visionary book Pedagogy of the Oppressed, Donaldo Macedo describes Freire's vision of education as, "a means by which people discover themselves and their potential as they give names to things around them." I agree with this framework and believe it is my job to design learning structures that allow my students to deepen their understandings of themselves and the world.
Ideally, the units I design grapple with deep, universal questions that have meaning for all students. Ideally, students engage in projects because they are able to find meaning in developing big ideas and making discoveries, and they are invested in sharing their work with a wider audience. Yet, in the real world, it is impossible to fully connect with all students.
Being teachers seems to mean sometimes waking up in the middle of the night thinking of our students, of their struggles, and of dynamics that we hope to transform. Despite the inherent challenges of working with youth, it is important to remember that establishing a culture of caring and compassion and taking the time to connect with students are what help us construct new pathways for engagement, allowing them to discover ways to reinvent themselves and their roles in the world.