Learning Environments
Photos: Classrooms That Really Move
These traveling art studios, science labs, and greenhouses are reducing barriers to access by meeting students where they are.
Art Space
© Vickie Bird
This transit bus turned art studio is the brainchild of park supervisor Dale Weigandt—a response to budget cuts to arts education at his daughter's school in the 1980s. He waited 30 years to realize his dream.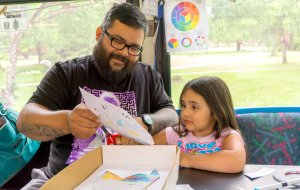 © Jacob Pace
Since 2015, the bus has been visiting rural districts, low-income housing areas, and parks in and around Eugene, Oregon, to give kids access to art.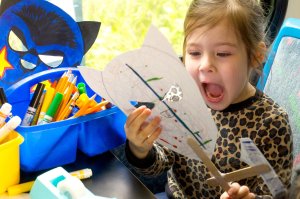 © Jacob Pace
Art has the power to inspire kids, which is why Artie, as the bus is known, visits 10 parks a week in summer.
© Jacob Pace
Staff artists provide free lessons to kids who would not otherwise have access to art.
STEM Lab
© Mark Barnett
The Geekbus is a mobile science, technology, engineering, and math (STEM) lab in San Antonio, Texas, that gives underserved K–12 students the opportunity to learn about robotics, renewable energy, and more.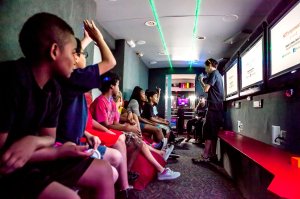 © Mark Barnett
The 40-foot RV is equipped with tools like wind turbine kits and tiny programmable computers that can be used in building robots.
STEM Lab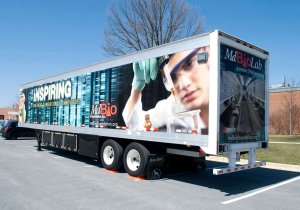 © Ned Dishman
Since 2003, the MdBioLab has served over 150,000 high school students, traveling to every district across Maryland.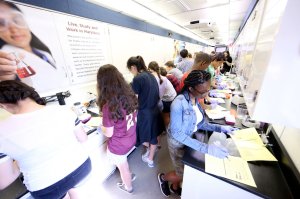 © Ned Dishman
MdBioLab gives students all over Maryland a chance to do experiments like testing shark DNA to determine if it came from an illegally harvested great white shark.
STEM Lab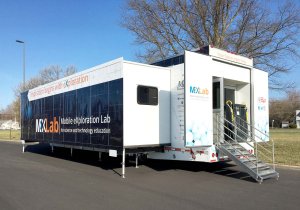 © Ned Dishman
MdBioLab's sibling, the MXLab is a 53-foot, double-expandable trailer that opens up to a 1,000-square-foot lab with curricula in biology, chemistry, environmental science, and data-set modeling.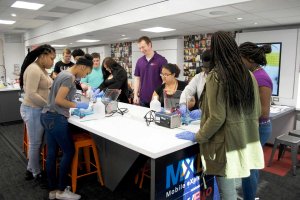 © Jennifer Colvin
In this high-tech lab, students can perform tests like gel electrophoresis, analyzing hemoglobin samples to determine whether a patient has sickle cell disease.
 Greenhouse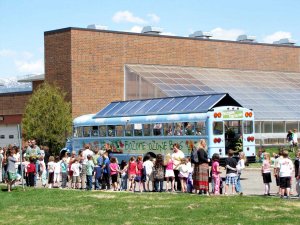 © Greg Owens
In Bozeman, Montana, a mobile greenhouse teaches elementary students about photosynthesis, gardening, and healthy eating.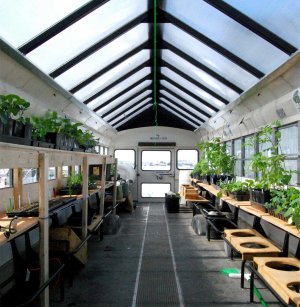 © Dacotah Stordahl
The bus seat frames were transformed into plant tables, and herbs and vegetables were planted throughout.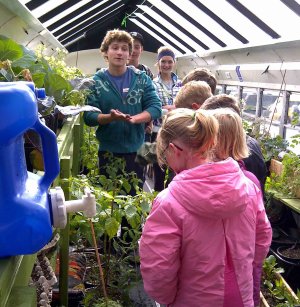 © Greg Owens
The bus visits elementary schools in Bozeman that can't afford gardens. Local high school students designed the lessons, connecting them to the district's science curriculum.
 Recording Studio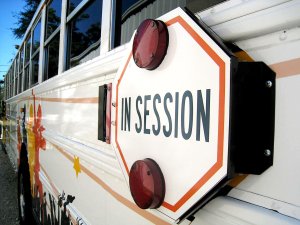 © Carolina Studios
The nonprofit Carolina Studios built this mobile music studio, which serves students in middle and high school in Charleston, South Carolina. It also has after-school and summer programs.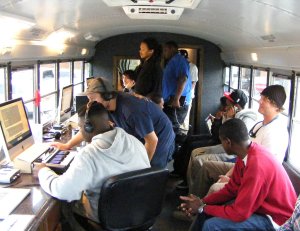 © Carolina Studios
The mobile recording studio provides at-risk youths with a safe space to explore music while learning the technical skills needed to produce it.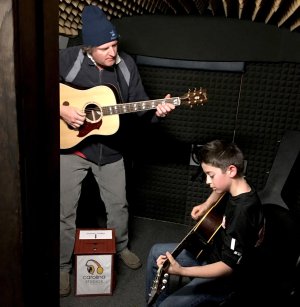 © Carolina Studios
Mark Bryan, chairman of Carolina Studios's board and lead guitarist of Hootie and the Blowfish, has been known to hop into the recording booth for a lesson.
 Makerspace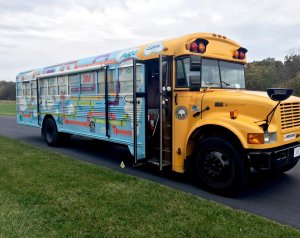 © Craig Adams
Columbia Public Schools in Missouri has a mobile makerspace that travels to the district's elementary and middle schools, giving students the opportunity to code robots and experiment with sound waves.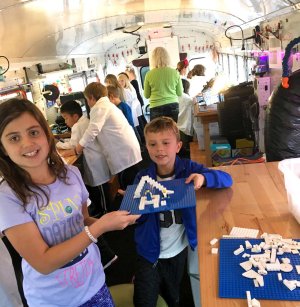 © Craig Adams
The district had installed makerspaces in some schools, but administrators realized that to reach every student a mobile space was needed.
© Craig Adams
The bus gives students a chance to design video game characters using Bloxels (shown here). It also has a 3D printer and virtual reality glasses.
 Cafeteria
© OCPS FNS
Orange County Public Schools in Orlando, Florida, serves over 1 million free meals each summer by bringing food to students by bus.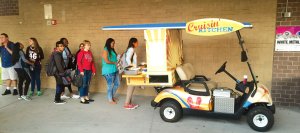 © OCPS FNS
The district uses a golf cart to bring dinner to students at high-poverty schools who participate in after-school activities spread out over a large campus.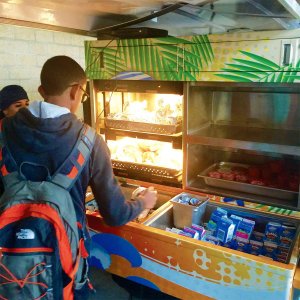 © OCPS FNS
The golf cart has hot and cold options. Districts in Alabama and Kentucky have also launched mobile summer meal programs.