New Teachers
New Teachers: Working With Parents
Engaging and building trust with parents and creating supportive home-to-school connections is critical to new-teacher success; find resources to get started here.
May 7, 2015
Updated August 29, 2016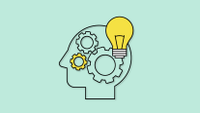 Open Houses and Back to School Night
Parent-Teacher Conferences
Developing Relationships With Parents
Parent Participation at School
Using Technology to Connect With Parents
For resources related to working with parents, visit Edutopia's Family Engagement page; the "Family Engagement: Resource Roundup" is a great place to start. Looking for more resources for new teachers? Visit the "Resources Toolkit for New Teachers" page for other curated guides, and check out all of Edutopia's content on the New Teachers page.