Differentiated Instruction
Differentiated Instruction: Resource Roundup
In this collection of tools and advice from Edutopia and the web, find resources to help you adjust instruction in response to diverse learner needs and interests.
August 25, 2014
Updated September 12, 2016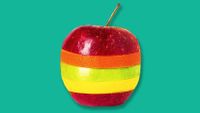 Understanding Differentiated Instruction
Planning and Implementation Ideas
Knowing and Assessing Students
Teaching Diverse Learners
Differentiating With Technology
Differentiation in Project-Based Learning
Examples and Downloads From Schools That Work
Edutopia's flagship series highlights practices and case studies from K-12 schools and districts that are improving the way students learn. Below, find downloads used by practitioners at featured schools, and dive into real-world examples of differentiated instruction.
Small Group Work With "I Choose"
When teachers began asking for time to work with students in small groups, Humboldt Elementary in Dewey-Humboldt, Arizona found the time, adjusted the schedule, and empowered students by mixing scaffolded supports with a variety of student-friendly elective enrichments. Watch the video, and download sample exit tickets used by teachers:
video
Sample Student Exit Tickets -- Download sample exit tickets that Humboldt teachers use as a quick check for comprehension of that day's lesson; these tickets let teachers know who might need additional help in a small group setting. 
Academic Success for All Students: A Multi-Tiered Approach
At P.K. Yonge Developmental Research School in Gainesville, Florida, Multi-Tiered System of Supports (MTSS) enables teachers to differentiate and provide each student the right level of instruction to succeed. Learn more, and check out one of this school's tools:
Reteach and Enrich: Make Time for Every Student
See step-by-step how Mesquite Elementary School in Tucson, Arizona gives its students the additional time they need to master core concepts and elevate their learning to the next level.
How do you approach differentiated instruction in your classroom? Share tools, resources, experiences, or advice in the comments.