Assessment
Resources for Using Rubrics in the Middle Grades
Looking for help with rubrics? With a focus on the middle grades, we've compiled tips, sample rubrics, and resources to help you design and implement rubrics for assessment.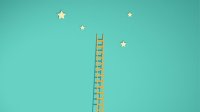 Designing and Using Rubrics
Sample Rubrics from Schools that Work
Rubric Tips, Tricks, and Strategies
Though many of these tips, tricks, and strategies come from sources that mention high school contexts, the methods discussed are also relevant to middle school classrooms and teachers.
Interactive Rubrics as Assessment for Learning (Edutopia, 2013)

Guest blogger Michelle Lampinen describes how she reverse-engineered a rubric for student assessment that includes links and QR codes.

Speed Up Grading with Rubric Codes (Cult of Pedagogy, 2014)

Are you struggling to get through all of your grading? In the featured video, Jennifer Gonzalez explains how to use rubric codes to speed up the process of providing students with written feedback.
video
Grading with Student-Created Assessments (Center for Teaching Quality, 2012)

Teacher Dave Orphal describes his experiences involving his students in the creation of their grading rubric -- the process, the results, and his reflections on the experience.

Google & Doctopus…Say Huh?! (Discovery Education, 2014)

Jay Atwood has created a helpful walkthrough of Goobric, a Chrome extension that can be used in conjunction with Doctopus to facilitate the process of scoring student work with rubrics and sharing feedback via Google Drive.
Teacher Self-Evaluation With Rubrics
Additional Resources
How do you use rubrics in your classroom? Are there other types of resources you'd like to see, or do you know of other useful resources? Please share your feedback in the comments.