Teaching Strategies
7 Super Bowl Lesson Plans and Resources for the Classroom
Explore a curated list of Super Bowl lesson plans and resources from around the web.
January 29, 2013
Updated January 27, 2016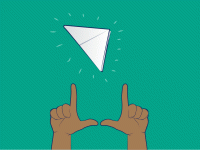 After the New Year, there's likely a bit of Super Bowl energy and excitement running through your classroom. Luckily, there are plenty of great ways to wrangle those murmurs and turn them into teachable moments. If you're looking to incorporate the Super Bowl into your lessons in the coming weeks, here are some of my favorite football resources from around the web. There's a little bit of every subject -- from media studies, to math, science, and the arts.
More From Edutopia