Student Engagement
Summer Learning Through Film
June 10, 2014
Updated June 2, 2014
Summer school, year-round home-schooling, summer camps -- this year, many students will be spending part of the summer months engaged in some sort of educational experience outside of the usual school year. Parents with children hanging around the house will be looking for activities to interest their vacationing students and expand their horizons. Film viewing -- active viewing of quality films and supplementary activities -- can be an enjoyable and memorable part of the summer's activities.
One way to do this is to have a film festival at school or camp. Choose a great film and build a series of events around it. Foreign films are particularly useful for teachers and camp directors looking for something beyond the latest animated blockbuster. You could:
Have a showing during the camp or school day, or schedule one in the evening so that parents can attend. (Picture an outdoor screen under a starry July evening! Bring the lawn chairs and popcorn!)
Invite guests from the host country to speak to young children about life in their country of origin and their experience in coming to a new homeland. Planning appropriate questions to ask would give students a chance to do some meaningful research on authentic topics.
Share a meal with students bringing food prepared according to recipes from the film's country.
Use the film as a jumping-off point for all kinds of activities -- math, science, art, English, and social studies.
Recommended Viewing
A few months ago, I wrote a blog post for Edutopia about three excellent films for middle schoolers: The Cup (Tibet/India), Children of Heaven (Iran), and The Way Home (South Korea). In this post, I would like to mention a few others that might be of interest for summer learning, each from a very different culture.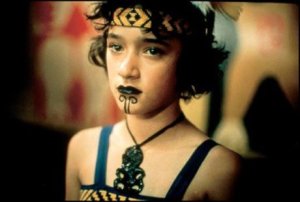 Credit: Newmarket Films
Scene from Whale Rider
The well-known film Whale Rider is based on the Maori legend of Paikea, the first chief, who was said to have been rescued by a whale and brought to the shores of New Zealand riding on its back. According to the folklore dating back over a thousand years, the Maoris are direct descendants of the legendary "whale rider." In the film, Paikea is not a chief, but a young girl, the granddaughter of a chief who thinks she cannot lead her people because she is not a boy. Yet she does all the preparation and study that make her knowledgeable about her culture and able to be a true leader. When whales beach on the shore near her home, she shows her grandfather how capable she is.
In Please Vote for Me, a documentary from China, a third grade class in the world's largest Communist country takes on an interesting challenge. Students will learn about democracy by having an election for class monitor, a quite powerful role. The path to this august position runs through a talent show, a debate, and a formal speech. Since these children are the products of China's one-child policy, their parents feel the need to become involved, and the results are both humorous and poignant. The film leaves one with many questions about how democracy will play out in China.
For any child who has struggled with a learning difference, or who has a sibling or friend with one, Like Stars on Earth is an ideal film. It is rather long (165 minutes), but the animation and Bollywood-style music make it seem faster. Ishaan is viewed by his father as lazy and incompetent, especially compared to his high-achieving older brother, and the young boy is sent off to boarding school. There, a sympathetic teacher finds the remarkable talent that everyone else has been unaware of. Students will enjoy learning more about India as well as seeing an underdog character realize his wonderful potential.
A Starting Point for Global Learning
A set of free, downloadable, multidisciplinary lesson plans for each of these films can be found at Journeys in Film. There are eight lessons for each film. Whale Rider includes an art lesson on Maori tattoos and a science lesson on echolocation in whales. Please Vote for Me includes lessons on rice growing, Chinese paper cutting, and math using number rods. Children watching Like Stars on Earth can learn about the geography of India, the origins of Bollywood, and the tradition of Divali.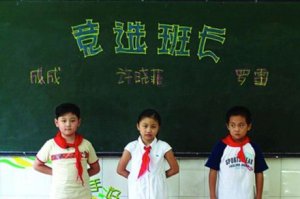 Credit: First Run Features
Scene from Please Vote for Me
If some of the themes explored by these films catch your students' attention, follow up with stories about immigrants to this country at Immigrant Nation. Or if you have some budding filmmakers in your class (or would like to inspire some), introduce them to the By Kids website, which features films made by young people.
So while you are hunting up the flip-flops and stocking up on marshmallows, graham crackers, and chocolate bars, don't forget to add a little spice to your summer teaching with a great film.