Professional Learning
Remake Your Class: 6 Steps to Get Started
At my design consultancy, TheThirdTeacher+, we believe that, whether it is a large-scale transformation or a small-scale hack, redesigning your classroom is a fun and empowering adventure. When you involve your students, colleagues and community, you can create a powerful conversation about the role of the environment in the student learning experience.
We worked with Edutopia, a collection of creative collaborators and volunteers to help Steve Mattice, a math teacher at Roosevelt Middle School, reimagine his classroom. You can watch the transformation unfold in these videos.
video
Here are the steps that can help you get started today.
1. Give Yourself Permission to Start
Remaking your physical environment is an exciting way to transform your teaching practice and your students' learning experience. As with any new undertaking, sometimes the biggest barrier is knowing where to start. This is an opportunity to wear new hats as an educator -- so take a moment to rethink your role. Channel the optimism of a designer, the resourcefulness of a hacker, and the playfulness of a maker. Before we began the design process with Steve, we shared some of our inspirations to help prime his creative mindset.
2. Discover Your Context
After giving yourself the permission to playfully begin, it's time to discover. We suggest that this discovery process is both reflective and collaborative. With Steve, our team conducted several interviews, took a classroom tour, facilitated a full-day student workshop, and held three in-class observations with a variety of collaborators. Without this context, we would not have been able to generate authentic design questions. What are some simple ways you can start?
Reflect on the status quo: Grab a pen and post-its. Reflect on your school day through the lens of space. What are your key routines and activities? What other areas of practice are you focusing on this year? When are classroom successes amplified or challenges exacerbated by your physical environment?
Engage your students: Talk to your students about their learning styles, the culture of your classroom, and impressions of their environment. When you invite students to discover with you, you gain critical insights and empathy for their learning experiences.
Invite critical friends: Whether you simply invite a colleague to observe you in your classroom or actively create a renegade maker group, outside perspectives can uncover powerful design opportunities.
3. Identify Design Opportunities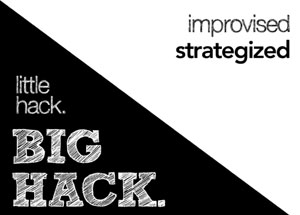 Credit: TTT+
Remaking your class can happen at any scale. Whether it is full transformation with a formal process or a series of small interventions at a more informal scale, start where you feel most comfortable.
Your role in the discovery process is to reveal patterns and opportunities around which to design solutions. This process of articulation in itself can be transformative. At every meal and at the end of each day, we would set aside critical time to debrief on our observations, insights and ideas for Steve's classroom. While not shown in this video, many of Steve's learning moments came from this daily process of reflection and critical conversation.
Identify design priorities and spatial targets: It is important to narrow down your long list of areas you'd like to transform and bias yourself. For Steve, we identified three priorities:We remixed these priorities alongside various spatial focuses (teaching zone to storage to student furniture), developed powerful design questions, and brainstormed solutions.
Amplify what works: You are probably doing a lot of hacking in your class without even knowing it. How can you refine and expand what is already working? Steve set a great tone for his classroom, so much of what we chose to display on his walls helped convey his philosophy and resources more clearly.
Tackle what doesn't work: Identify your biggest gap. That alone can ease the burden of your class experience. For Steve, the front teacher space was laden with small "frictions" that impacted class management and everyday routine -- it was ripe for redesign.
4. Seek Inspiration and Ideas
Inspiration can be found in the everyday "thoughtless acts" of design or seeking direct inspiration from experts, friends and resources. With clear design opportunities defined, capturing ideas, precedents and analogous experiences will push you closer to creative solutions.
Capture inspiration: Document inspiring precedents in a way that is most natural for you, whether it is a Pinterest board of clever ideas, sketchbooks of magazine clippings, or a wall of post-its. Whether it was looking to a DJ's setup to inspire a teaching station or at Steve's own travel photography collection, looking beyond was important to our creative research.
Hold a solution session: Mix up your personal planning by hosting a collaborative brainstorm session with critical friends. With Steve, we held a 90-minute "solution session" to help organize learning priorities and spatial focuses around design questions. Armed with a timer, sticky notes, sharpies and plenty of space, we let creativity flow.
Narrow your solutions: During this phase, excitement around ideas can easily become paralyzing. Create a list of quick-win projects and bigger obstacles to tackle over time. We had Steve use small stickers to help "vote" for the most promising concepts out of 150+ ideas.
5. Implement with Impact
With clear priorities identified, your next step is making it all happen.
Make a plan: It sounds simple, but making a plan that outlines primary projects and breaks them into key tasks, supply lists and other resources makes your project more actionable. We also recommend creating target dates for your implementation to help you plan backward. Your timeframe will depend on how intensive your changes are.
Rally support: Whether it is a skilled local carpenter donating time or the helping hands of friends scrubbing your room, classroom transformations don't have to happen alone. Map your social network to identify the talents and skills that you can tap into. And don't be afraid to ask for help.
Make it a reality: With a compelling story and a specific ask, the crowd can be a generous source of in-kind and monetary support. Whether you use old-fashioned donation letters, Amazon registries or social media, let friends know what in-kind support you need. Read Suzie Boss' blog about navigating crowdfunding for classrooms.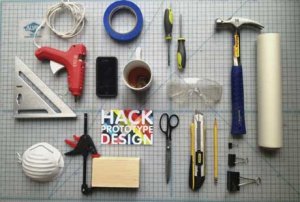 Credit: TTT+ Teammate, Emi Day
6. Evolve and Share What Works
Your room is filled with prototypes big and small. Now what? See what happens, share your story, and tinker and refine your re-designs.
Evaluate and iterate: Make room for personal reflection, continued observation and feedback from your students, both formally and informally. Use this to power your refinements and next projects. Edutopia checked in with Steve to see what has worked and evolved in his space to fuel his personal iteration process.
Share: Talk about your redesign! When you share with colleagues, online communities, and leaders in your school, you fuel the larger conversation about the role of environments in learning experiences. Who knows, you might inspire a colleague across the country or have your prototype serve as the poster child for more sensitive capital investment.