Education Trends
Race and Violence Should Be a School-Wide Subject
School leaders should develop a coherent, community-derived message and model for discussing the intersection of race and violence in our society.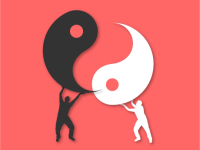 With the grand jury's decision not to indict Darren Wilson, a white police officer, in the fatal shooting of Michael Brown, an unarmed black man, teachers and schools continue to grapple with how to talk about race and violence with their students. And while black-on-black crime is deeply troubling, we know, as Professor Michael Eric Dyson recently reminded us, "Black people who kill black people go to jail. White people who are policemen who kill black people do not go to jail."
Beyond Classroom Discussion
The August 9th shooting of Michael Brown in Ferguson, Missouri, was the fifth controversial shooting of a black man by a white police officer in the United States within a month. Last week, two unarmed black males, 12-year-old Tamir Rice in Cleveland, Ohio and Akai Gurley, 28, in Brooklyn, New York, were killed by white police officers. While these conversations flare up and die down with the ebb and flow of social and news media interest, they are a daily reality for many of America's students and one that comes into the classrooms with them. Creating a culture of awareness and acknowledgement school-wide in meaningful, coherent ways can help students feel safer in schools and able to learn more effectively.
In the weeks following Michael Brown's death, much was written on how instructors could address the shooting and the ensuing manifestations of racial and ethnic tension with their students. See these articles in The Atlantic and Huff Post Education, and this recommendation from the District of Columbia Public Schools (PDF, 357KB).
But even if an ambitious teacher implements, with fidelity, these important lessons in his or her classroom about Ferguson, what happens when the teacher next door encourages white students to play the cops and black students Michael Brown, which occurred in an Alabama classroom. Or, equally troubling, what happens when students, eager to continue the conversation about Ferguson, enter that classroom next door and the teacher won't allow such discussion?
As teachers are having conversations with students about issues of race and violence, there should also be discussions at the school level. These conversations must be supported or led by administrators focusing on what the school community might do to use the almost-daily news stories of violence in communities of color as teachable moments for all members in the organization -- school leaders, teachers, support staff, and students.
A Roadmap for the School Community
The culture of schools changes when we move best practices, such as the ones described above, from single classrooms into a shared space where each member in the building grapples and engages with critical conversations. Below are some strategies that school communities, administrators, and teachers might consider for addressing Michael Brown's shooting and ongoing incidents of race and violence in America.
1. School communities should prioritize building a coherent strategy for talking about how the intersection of race and violence disproportionately affects communities of color.
Teachers and students may sense a greater urgency and desire to talk about Ferguson, and the underlying causes for the unrest (e.g., racial profiling and extrajudicial killing of black men by law enforcement) if school leaders communicate that what happens in one American city can happen in any American city. Shooting, protests, and militarized police response affects us all. For school leaders, one helpful resource for developing the language to begin this conversation with faculty could be Crucial Confrontations: Tools for Resolving Broken Promises, Violated Expectations, and Bad Behavior by Kerry Patterson, et al.
2. Build trust among the adults in the building.
While this is, inevitably, a year-long goal for many schools, it is important to consider that if the adults in the building can't have difficult conversations, then it's unrealistic to expect that students can. Similarly, adults need the tools and the language to have conversations about challenging topics before they have conversations with students. Trust in Schools: A Core Resource for School Reform, by Anthony S. Bryk and Barbara Schneider, provides some helpful resources for school leaders to consider the necessary conditions that can facilitate trust. And Courageous Conversations About Race: A Field Guide for Achieving Equity in Schools, by Glenn E. Singleton and Curtis W. Linton, offers some practical strategies for school leaders to contemplate as they begin to engage the school community on issues around race.
3. Create a team of teachers, students, support staff, and parents to design and implement a school-wide initiative to discuss the intersection of race and violence.
Inviting a cross-section of the school's stakeholders to design and implement a coherent plan for addressing the intersection of race and violence not only creates buy-in, but also ensures that activities are designed to meet community members' unique needs. The strategies for teachers and students to engage in conversations about racial inequity, for example, may differ. Having a diverse group of thought partners might assist school leaders in developing a coherent strategy. Everyday Antiracism: Getting Real about Race in School, edited by Mica Pollock, provides useful strategies for how teachers can talk among themselves about race. And the website Facing History provides numerous classroom resources and lesson plans for teachers to address issues of race and prejudice.
4. Make the school's final product public.
Whatever school initiative stakeholders decide on, it will be important to create a final, visible product. Such a product can serve to memorialize the relationships established, lessons learned, and future growth areas for school community members around issues of race and understanding systemic inequity in America. Such school-wide projects could include a poster campaign or a mural project, similar to projects undertaken at this Denver high school (PDF, 573KB).
By developing a coherent message informed by the voices of school community members and supported by the school's instructional leader, schools across America are uniquely positioned to uphold our country's most sacred pledge: "one nation indivisible."