Blended Learning
Now Hiring: Flipped Learning Architects
Before flipping your class, think like an architect instead of a video producer, because the medium of instruction ultimately matters less than the desired outcomes.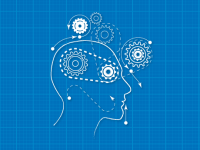 After developing several dozen flipped lessons and guiding other teachers to create their own, I'm putting down my tablet and grabbing a bullhorn. It's time for "flippers" to set the record straight -- teachers who want to adopt flipped learning have to start thinking of themselves as architects, not video producers.
More Than Just a Video Producer
Knowing that difference is critical to unleashing the instructional power of flipped learning and sustaining a movement that can improve teaching and learning. The differences are simple, yet stark:
Video producers design splashy content. Architects build instructional value.
Video producers think about the power of images. Architects think about the power of ideas.
Video producers teach subjects. Architects teach students.
These roles are complementary, but not interchangeable. I've had the good fortune to connect with colleagues across North America who are just beginning or looking to start their flipped learning adventures. In our conversations about designing content for flipped learning, I can detect some role confusion. Many of these teachers are focused on becoming video producers, but not architects. And that confusion may take well-meaning teachers on a detour from the authentic, standards-rich classroom learning spaces that flipped learning promises to create.
Understandably, teachers who flip pay a lot of attention to their video products. These are, after all, the most visible (and possibly time consuming) pieces of the lesson. (In previous posts, I've shared tips for designing video content and differentiating classroom activities in a flipped classroom.) But creating dynamic video content without a supporting platform of activities and applications is like building a glistening tower without a sturdy foundation -- it looks pretty, but never quite holds up. It also strays from one of the pillars of flipped learning -- namely, that the classroom be used as a laboratory to test, refine, explore, and deepen information through intentional content planned around the prior knowledge of students. For flipped learning to hold meaning and value, teachers must make sure that the in-class applications and following activities are craftsman-grade and built to last.
The Power of Planning
How can teachers become better architects? By planning like them.
Develop a Blueprint
Architects begin with the end in mind, creating a final version of their project even before boots hit the ground. Teachers need to develop a similar blueprint for instruction. The blueprint should present a sky-level view of the lesson in which teachers:
Devise essential questions
Identify the enduring understandings that students will ultimately reach
Establish clear learning targets
Tag content for either video delivery or "live" instruction.
This last action may be the most important, since teachers who oversaturate their videos risk overwhelming their students with too much preliminary information. As a general rule, video content should feature low-level targets (facts, figures, basic concepts) that will be deepened during the classroom application.
Assemble Materials
Architects use their blueprints to quantify materials, source product, and provide a timetable for execution. For teachers, the blueprint helps initiate the process of curating or creating content that aligns with their road map for instruction. As teachers begin to identify, collect, and insert powerful images, graphics, and organizers into their videos, they should also be sure to:
Check for understanding with video-embedded quiz questions (Educanon and Office Mix offer this feature at no cost)
Develop rich examples and storylines around these images (writing a script can help).
During this stage, teachers should be mining for classroom applications and activities that provide flexible, differentiated, and hands-on opportunities for authentic learning. These classroom extensions should align with lesson outcomes and account for students of mixed abilities and learning styles.
Create Specialized Points of Entry
Architects design sweeping projects that come to life through the specialized work of electricians, engineers, plumbers, and carpenters. They enter the project at different times and apply knowledge and skill to specific tasks. Planned correctly, flipped learning can have a similar effect by providing students with specialized and revolving points of entry. During "live" instruction, students can experience a full range of content extensions by drilling deeper and wider into subject matter. Teachers may decide to pre-assign students to specific learning stations based on their prior knowledge, interests, or curricular goals -- or empower them to choose their own.
How teachers spend their own time during flipped learning is another important question. Will they provide small-group instruction or direct support? To whom? How will teachers know that learning has occurred? These are important considerations that can adjust the net value of flipped learning and persuade students and colleagues to see the value and utility of a flipped enterprise.
The benefits of flipped learning -- recaptured class time, greater opportunity for collaboration and inquiry, personalized and authentic learning spaces -- continue to draw attention among the K-12 rank and file. But one thing is clear: If educators want to leverage this method for real gains, they must be clear-eyed about how to plan for and execute lessons that are not just visually rich, but also instructionally sound. Every architect knows that wobbly buildings never pass inspection.