Game-Based Learning
Nerdy Gift Ideas
For the nerd who has everything…
Tis the season for holiday shopping, and I thought it would be perfect to share some very great gift ideas for that special nerd in your family, the one that can be a bit tough to shop for this time of year. Take a look at these five items to warm your favorite Nerd in this cold weather.
Echo Design Knit Touch Gloves
For whatever reason, some Nerds decide to go outside in the cold. If this is the case, these gloves are perfect at keeping you warm and plugged in. The special fibers woven into the fingers allow the person to work a touch screen with ease. No longer does a hand need to get pink and cold to text a friend while using a touch screen device. The Dark Ages are finally over and regular Nerds everywhere can use their touch screen phones in all weather! (Available at Macy's $48.00)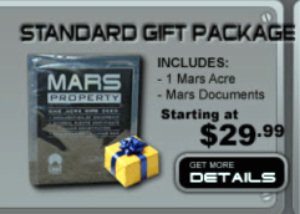 Buy a Piece of Mars
If you decide to buy those gloves, you will want to wear them as you explore your very own Martian Acre. Take you loved one on an idyllic stroll on the fourth planet from the sun to show them the wise investment you made. Pass the property down to future generations of Nerds in the family who will love the chance to stare into space and think about the home their descendants will one day build on the red soil of Mars. This is really no brainer, if you ask me. (Available at BuyMars.com $29.99)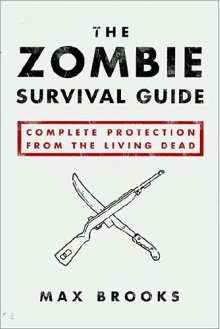 Zombie Survival Guide: Complete Protection from the Living Dead
Speaking of no brains, this present is something every person should have in their house. The Zombie Apocalypse is going to be happening at some point, and every Nerd should have this book memorized. Max Brooks does an artful job explaining all of the ins and outs of what every person should do to prepare for this awful event. To be honest, this should be standard issue to every Boy Scout of America. If we are not prepared, who will be? It's not like there is an app for that. (Available at Amazon.com $8.37)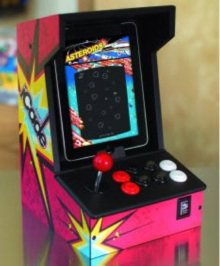 iCade
What real Nerd does not have an arcade in their basement? Well, if space has been a problem, you now have an awesome find. iCade is tabletop device that allows you to drop your iPad in and play classic arcade games. For $14.99, you can buy 100 classic Atari games to play on the iCade. If you haven't spent hours hunched over an arcade machine, you truly haven't lived a Nerdy Life. If you have spent countless hours hunched over an arcade machine, then you need The Doctor. (Available at ThinkGeek.com $79.99)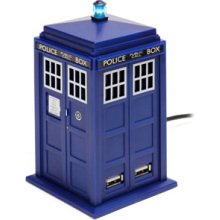 TARDIS USB
Every Nerd has encountered the problem of not having enough USB ports. This problem can be easily solved with every Nerd's favorite Time Travel Police Box. If you are looking for four more USB ports, this TARDIS (Time And Relative Dimension In Space) is just the thing The Doctor has been looking for in a gift. With special sound effects and lights that flash when a new USB is plugged in, even Amy Pond would be impressed by this futuristic gadget. It's OK if you take your time to buy one, because if you buy it late, you can always go back in time and buy it early. But make sure to not step on anything. You just might make the world go wacky and or send the European economy in the tank. Wait... (Available at ThinkGeek.com $29.99)
Happy Holidays to all of the Nerd and Nerdettes out there. When it comes to shopping for gifts, the best gift comes from the heart.