Student Engagement
The Need for Adaptation in Schools
To meet Generation Z in their information-rich, results-oriented world, educators must think about adapting a new game plan to serve a new breed of student.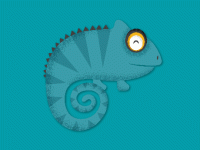 On a recent trip to Washington, D.C., I opted to use Uber to get from the airport to Bethesda, where I was staying. I have been slow to adapt to Uber, but my kids insisted that we use it instead of a cab. Sure enough, the car arrived within seconds of clicking the app, and the fare cost half the price of taking a cab.
Uber Time
During our ride, the driver shared that he has owned a used car business for over a decade, and he talked about how the landscape of that industry is shifting away from the business owner and into the hands (and digits) of the consumer. He talked about a recent visit from a 16-year-old female consumer, who came to his lot full of confidence and command as she rolled out statistics and data from the site CarGurus, a source of information about cost, availability, and quality of used cars within a certain geographic area. He admitted to being a bit flummoxed by her acumen with technology. He also felt flat footed and caught off guard, and talked about the need for adapting to new technologies.
He may not even be aware of the new site Beepi, which puts the consumer in charge. In a USA Today article, Beepi founder Owen Savir is quoted:
This is adaptation.
A New Game Plan
Even the legendary Coach K of Duke University admitted the need to adapt. Five years ago when his team won the National Championship, he had a roster filled with veterans (juniors and seniors). His latest victory over Wisconsin was driven by four freshmen, with three of them likely to turn pro and be "one and done." Given that he had only eight scholarship players and was hard pressed to field five-on-five scrimmages at practice, he changed the way the team practiced, focusing more on personalized, individualized training and team walk-through situations.
Coach K and the Uber driver in D.C. have both started to make way for Generation Z. Perhaps we all need to do the same.
Mohamed A. El-Erian, chairman of President Obama's Global Development Council, states in MarketWatch:
This is exactly what Coach K did. He created a "new game plan," and his players executed it to perfection.
A New Breed of Student
Alexandra Levit, in a 3/28/15 New York Times article, "Make Way for Generation Z," explains:
Interesting that she describes Generation Z as "out in the world," as we increasingly live in the Shut-In Economy.
Consumerism is happening behind closed doors, on couches and chairs, as people click a button to watch on-demand TV, use online retailers to buy clothing and groceries, and listen to personalized playlists.
Yet despite this "shut-in" consumerism that Generation Z likes, they are also eager to become change agents and have an impact in the world.
Alexandra Levit quotes 16-year-old Sejal Makheja:
So how do schools provide outlets for these Generation Z students to pursue their passions, be active participants in community life, and steer these learners toward their futures?
The answer is adaptation.
A Student's Voice
Teenager Ryan Lotocki challenges schools to change their assumptions about teaching and learning, and demands that schools adapt to tap into student genius:
video
His voice is worth listening to, and his vantage point is one to consider as we all grapple with how to meet Generation Z where they are, and with how to adapt and inspire in our construction of school, learning, education, and time.
We see adaptation (and disruption) happening all around us, whether it's Uber, CarGurus, Beepi, or even Duke basketball. In what ways do schools need to adapt? Add your ideas in the comments below.