Student Engagement
The NaNoWriMo Project: The Birth of Student Novelists
August 13, 2012
Updated October 10, 2014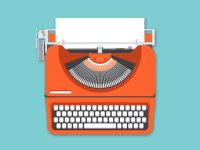 Editor's Note: You can watch a new video of Laura describing how she challenges her students with the NaNoWriMo project, and then see how her kids responded.
My 8th-graders do their best writing when it is part of a project that is meaningful to them and will be published in some way when they are finished. So over the years, my students have written and illustrated children's books for schools in Uganda, published magazines on topics of their choice, blogged poems from their autobiographies, and showcased their best work in online portfolios.
But I have never seen students write with as much enthusiasm as they do each November when my 8th-graders participate in the Young Writers Program of National Novel Writing Month (a.k.a. NaNoWriMo). I must admit, I was not confident that all of my 13-year-old students would jump at the chance to write a novel in a month. Even my most creative projects have left some students doodling in the margins, bereft of inspiration. But write an entire novel? In a month? Was I crazy?
Some students confessed to being terrified when I announced this novel-writing challenge, but by the time November 1st arrived, they were all anxious to start their stories. And their enthusiasm and creativity caught me by surprise. Using Google docs to peek into their novels-in-progress, I discovered clever and original zombie apocalypse stories, tragic teen dramas, Percy Jackson/Harry Potter/Twilight fan fiction, hilarious road trip chronicles, and underdog athlete sagas. For the first time in my 20-year career, students came flying in the door begging for writing time -- yes, begging to write! Our classroom was transformed.
Five Steps to Meet the Challenge
Although the challenge to write a novel may light a powerful fire under your students, they need much more than a challenge if you want them to be successful and win with NaNoWriMo. This is what worked for us.
1) Plan ahead for your students to be successful.
What happens after they get that great idea for a novel? NaNoWriMo's Young Writers Program offers grade-level workbooks chock-full of graphic organizers, step-by-step instructions, examples and advice that helped my students prepare for the challenge. Teachers need to facilitate lots of brainstorming and planning time prior to November so that our students are ready to dive in, start writing on November 1 and keep writing the entire month.
2) Figure out the technology.
Although word processing and online accounts aren't necessary for participation in NaNoWriMo, they certainly made a significant difference for my students. How will your students write their novels? Is there a computer lab on campus? Are there laptops that can be shared between classrooms? We used our library's computer lab until a grant from a local foundation gave us classroom laptops. For low-income schools, NaNoWriMo offers a loaner programof word processors. Since NaNoWriMo gives students lots of online support (including individual tracking of their word counts toward their goals), I highly recommend that teachers figure out some way for their students to have access to Internet-connected computers for this project.
3) Schedule time for their writing.
Writing a novel in a month calls for time every day to write. Fortunately, my principal recognizes the value of writing and PBL, and she agreed to let me suspend all other classwork and homework for the month of November so that my students could work on their novels every day. Aside from some mini-lessons at the start of each class period to address issues like dialogue punctuation, character development and writer's block, our class periods were devoted to non-stop writing.
4) Join them in the challenge.
The first week of NaNoWriMo, I put the opening page of my own novel-in-progress on the board for my students to read. I wanted to share something I had discovered in my first day of writing: when I had one of my characters slam a door, it gave me an idea for a character's flashback to her father, who never slammed a door. This quick lesson taught my students about flashbacks, but also showed them that their teacher was writing and learning along with them. Our principal even joined us, sometimes bringing her laptop to our classroom to write with us. We were all "writing buddies" on the NaNoWriMo site, which meant our students could see our progress (or lack of it) throughout the month. Suddenly our writing looked nothing like "school work" and more like a community of writers: adults and teens, struggling together on a very real-world kind of writing.
5) Celebrate milestones towards success.
Following the advice of NaNoWriMo, my students chose word count goals that would be challenging yet attainable for them. But rather than waiting an entire month to celebrate their work, we honored mini-milestones with stickers on a chart for every 10% written toward their goal (yes, 8th-graders still like stickers!), and a "First Class Novelist" pin for the halfway mark. Sometimes we ended class by sharing excerpts from our novels. In May, when our novels were published (with some available at our own page on Amazon.com), our local bookstore hosted three nights of readings so that my students could read aloud from their novels to the community.
A Few Words from the Authors
Without a doubt, NaNoWriMo has been the most exciting project I have witnessed in my career. At the end of the school year, my students gave me their enthusiastic endorsements of the project.
"I just think this whole thing about writing a novel is really cool. It made me think that a lot of things could be possible in the world. I mean I am thirteen years old and I just wrote my own dang novel! How cool is that? I think it is honestly amazing. I loved the writing time and I wish it wasn't over!" - Jessie, 13
"I looked forward to English class EVERY DAY. I always had new things to add to my novel so I would come in all happy even if my day started terrible. It always made me happy to walk into Mrs. Bradley's room and see her open up the laptop cart." - Michaella, 13
"My honest feedback for this project is do it again every year. And keep making the kids write. The project helped me with reading and it expanded my vocabulary. I learned about writing descriptively and to type faster. Thank you so much for helping me with this project." - Kiley, 13