Interest-Based Learning
Turn Genius Hour Into Genius Year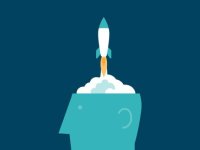 Genius Hour is exciting. Instead of giving students assignments with predetermined topics and step-by-step instructions, teachers set aside a designated amount of time during the week for students to engage in self-directed projects that allow them to pursue their own questions, interests, and passions.
But is it really about genius? What's ultimately most important about this movement?
Revolution, Nurturing, and Empowerment
Let's start with the word "genius," a label usually reserved for those with extraordinary intellectual abilities.
Jack Andraka embodies this type of genius. At 15, this "medical entrepreneur, education activist, and global change maker" won the top award in the Intel International Science and Engineering Fair. The sensor he devised for diagnosing pancreatic cancer is "168 times faster, over 26,000 times less expensive, and over 400 times more sensitive" than existing methods of detection.
Most Genius Hour projects don't result in revolutionary breakthroughs. But they might result in the launch of a YouTube fashion Vlog that gets picked up by Seventeen, or a campaign to raise funds for climbing Mt. Kilimanjaro that turns into a "National Find Your Mountain Day," which helps everyone "find their mountain and try and climb it." Read more about them on Nicholas Provenzano's blog The Nerdy Teacher.
Here are a few ways of understanding Genius Hour and recognizing its potential.
Genius Hour projects are revolutionary. They change students' lives even if the projects don't pan out.
Genius isn't just about intellectual ability. It's about action. As Ralph Waldo Emerson pointed out, "the book, the college . . . the institution . . . stop with some past utterance of genius." "[T]hey look backward and not forward." But "genius looks forward" -- "genius creates."
Genius Hour awakens and nurtures this creative, forward-looking energy within students.
All students -- even seemingly apathetic ones -- are fascinated with certain things. What they don't know how to do is take productive action on their interests. Here's where we're getting to the essential value of Genius Hour.
Students learn how to transform their interests into project-based actions. They realize that they don't have to stand on the sidelines. They can join conversations and shape them. They can discover the broader implications of their desire to scale a mountain and build campaigns around those implications.
Genius Hour can turn engaged students into engaged citizens, making a difference in the world.
So it's not just the projects that are important -- it's how they cultivate underlying skills that empower students to transform themselves into active participants in their educations and their lives.
But how can we help students turn Genius Hour into Genius Year and hopefully their own Genius Life?
Engage in Creator Conversations
Most students are entering uncharted territory when they start engaging in self-directed projects. Major questions begin popping up:
How do I design a project?
What are my options?
How do I narrow them down?
What's the right scope?
Am I doing this right?
What if there's something wrong with my approach?  
Confusion, doubt, and fear also emerge when you're no longer following someone else's formula. Yet if we want to nurture their growth as creators, we must resist solving their problems and alleviating feelings of discomfort. They have to learn how to cope.
I recommend Creator Conversations.
Students take turns discussing what's coming up for them in the various phases of creation, such as:
How they're inundated with ideas for projects.
What they're going through when trying to choose one.
What they experience when they can't seem to come up with the right form for a project.
Their fellow creators respond supportively by commiserating, sharing insights, and even laughing at the quirkiness of the creative process. The value of Creator Conversations is that it's important to experience the complexity of creation and to understand that struggle is often crucial to the process, not something to be avoided.
These conversations open up a new world for many students, because they're so used to seeing other people's finished products that they don't have insight into what it really takes to create something. Students emerge from Creator Conversations with an awareness of the rhythms of their process, which they can draw on when working on future projects.
But it isn't enough to just cultivate this consciousness and these skills.
Dare Your Students
If we want students to take what they're learning and apply it in other contexts, we have to be explicit about it.
I issue dares. They're fun and great for motivating teenagers. While we're talking about what they're going through to find just the right scope for their projects, I might dare my students to use the strategies we've been discussing to come up with interesting angles on an assigned topic for their World History class.
The trick is to work dares into Creator Conversations. It's easy for students to forget about them if they're tacked on at the end of projects. It's also important to be there for students as they integrate this new way of being into the rhythms of their daily life.
Let's Discuss
I'm curious about other people's experiences with Genius Hour, the connections between Genius Hour and project-based learning, the tensions between self-directed and teacher-led learning, and more. So please leave a comment below, and let's get our own conversation going!