Technology Integration
5-Minute Film Festival: 10 Great Video Resources for Teaching Math
Spice up your math lessons with these engaging, interesting, and entertaining teaching videos.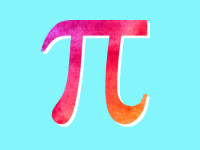 With Pi Day coming up, we wanted to shout out to all the amazing YouTube creators who are making math videos! (Of course, if it's Pi Day videos you want, check out our "Hooray for Pi Day" post.) Math may not seem like a natural fit for the visually-driven medium of video -- but you'd be amazed by the creativity of some of these creators who bring the complexities of all levels of math to life on the small screen. Math teachers, this one's for you!
Video Playlist: Best YouTube Channels for Math Teachers
Watch the first video below, or watch the whole playlist on YouTube.
video
More Resources for Engaging Kids in Math
I hope this playlist has inspired you to find some creative ways to get your students excited about math, or at the very least provided some great resources for homework help. There are so many passionate math educators out there sharing their knowledge and working to improve math's reputation as a dull subject! If you have favorite resources, please share them in the comments below.