Technology Integration
5-Minute Film Festival: 6 Interactive Video Tools for Engaging Learners
Edutopia's VideoAmy uncovers some of the best tools online that enable teachers to engage students with educational Web videos.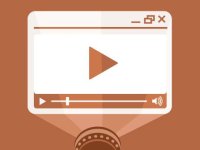 It's no secret that I am a passionate advocate for using video in the classroom. When used well, videos can help students make connections to people and ideas beyond their usual frame of reference. That's why I've been really excited to see a wave of new (and mostly free or low-cost!) tech tools recently that enable teachers to take favorite clips and make them more valuable for educational use. Whether you use videos to flip your classroom or you just appreciate the power of video to engage kids, maybe one of the tools in my playlist below will help you go deeper this school year.
Video Playlist: Tools to Enhance Videos for Learning
You may notice my playlist below looks a little different this time; I'm embedding using a great tool called Huzzaz, reviewed below. Watch the player below to see the whole playlist, or you can still view it on YouTube.
video
More Resources on Using Video in the Classroom
I'd hazard a guess that the popularity of the flipped classroom idea is one of the drivers of this renaissance of tools to make videos more flexible and useful for teachers, but any teacher could find a way to use this kind of functionality to add value for learners. Below, I've listed some more detailed reviews of the tools above, as well as a few more resources for both finding and using great video in the classroom. I hope my enthusiasm has encouraged you to jump in and play with a few of these tools! And if you have other ways of supplementing or enhancing videos you use, I'd love to hear about those in the comments.
Reviews and Guides for Interactive Video Tools
Sources and Ideas for Using Videos in the Classroom