Assessment
Why "Content Coverage" Is Over: A Manifesto!
Should content coverage requirements supersede delivering high-quality instruction? Andrew Miller doesn't think so!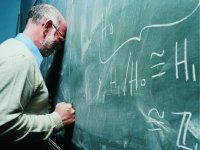 OK, before you immediately react and make a comment, let's take a breath! Yes, we live in an education world that is driven by content. We have standards, learning objectives, and the like. We have curriculum, texts, and pacing guides. We have high-stakes standardized tests, benchmark exams, and AP or IB tests that drive our instruction. I've taught with all these forces at work. It's frustrating, and that is perhaps an understatement. Perhaps maddening is a better word?
Regardless, all of these forces move us toward coverage. We feel the pressure to go quickly through curriculum, because the forces at work dictate that there must be a lot of curriculum. But at the same time, we don't have to admit to defeat by these forces. In fact, maybe we aren't as rigidly committed to covering all this content as we think we are.
We Can't!
"I can't cover all the content."
"I've tried, and failed."
"I have covered it, but the learning is lost."
When I hear these complaints from the teachers I work with about all the standards and content they must cover, I always talk about my pressures with AP exams. "World history in a year: go!" We all laugh, but it really is a bit true. We are expected to cover a lot (if not all) of the content for a world history course within a year. In an effort to prepare my students, I would assign a lot of DIY learning outside of school and would also create a plan to cruise through as much as I could. What I found, and what I'm sure many of you have found, was that not only were my AP results all over the place in terms of scores and achievement, but so were the grades in my class. By focusing on covering all the content, I was really doing my students a disservice. Instead of "uncoverage," I was focusing on coverage. And we know that doesn't work!
We Prioritize!
The interesting thing here is that many of us unknowingly don't cover content. Even under all the pressures, we know that we can't cover every single thing, and that some of it may get left behind. Or similarly, some things don't get as much time as we would like. I always ask teachers what gets left behind. Many don't want to admit it, but some things do. Maybe it's a standard or unit at the end of the year, or maybe it's a small assignment. But whatever gets left, it means something good. We're showing that we prioritize. We know what our students really need, and so we plan accordingly.
When I reflected on my poor performance as a teacher in an AP class, I realized that I needed to focus on the important and big ideas, maybe even the big "buckets" that I knew were important for students to know. I even looked at past AP exams for patterns and trends. World religions came up many times, as did the Holocaust and World War II. These were some of the priorities that drove me, but other teachers have all different kinds. Their priorities could be exam driven, or their drivers could be personal factors or things outside of the classroom. Recognizing our priorities is in fact empowering. It allows us to own the facts that we don't cover every last thing, and that we see the value of spending time on what matters to our students.
We Are Great Teachers!
From all this, it comes down to one major point: We are professionals. We know our students. We know what they need, and yes, we use curriculum and pacing guides as what they should be -- guides! We assess our students. We differentiate and plan their learning accordingly to make a difference in the life of each student we have. It is time for all of us to own that we are good teachers, and not admit defeat to the pressures of content coverage. In fact, we make or need to make better decisions in terms of priorities and student learning.
In an effort to empower and affirm your work as an educator, please sign this manifesto by indicating your support below and adding your own points:
I am committed to deeper and life-long learning for my students.
I will no longer submit to the pressure to cover content.
I will prioritize learning for my students based on their needs and passions.
I will aim past the high-stakes tests, yet still expose students to them to ensure that they are ready.
I will use curriculum and pacing guides for what they are intended: guides, not set-in-stone learning.
I will continue to make the best decisions for my students, rather than let the pressure to cover content drive my teaching.