Student Engagement
5-Minute Film Festival: The Best Education Parodies of 2014
Learning through pop culture satires can be fun and engaging. We've searched through the spoofs of the biggest viral hits of the year to find this playlist of educator favorites.
December 19, 2014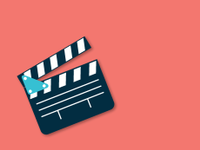 January is quickly approaching, and you know what that means: year-end lists and retrospectives galore! We'd be shirking our responsibilities as bloggers if we didn't join in, so in keeping with our December tradition, take a look at this list of the best education parodies of 2014! We've scoured the web to find videos by teachers, about teachers, parodies breaking down historical inaccuracies, humorous tunes by parents, and so much more.
For even more viral video fun, YouTube's Rewind team has done a great job of recapping the year's most popular YouTube uploads. Make sure you also take a look at our best-of lists from 2012 and 2013.
Video Playlist: The Best Education Parodies of 2014
Watch the first video below, or watch the whole playlist on YouTube.
video
More Resources for Using Humor and Music in the Classroom
Parodies and musical entertainment can be a great tool in the classroom! Whether you're using them to create a more welcoming learning space or teach class lessons, here are some ways you can incorporate music and humor into your lessons: