New Teachers
Question: What unconventional or surprising advice would you give a new teacher?
Share your expertise with us, and we may quote you.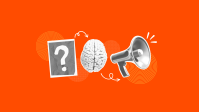 New teachers hear plenty of advice—from lesson planning to classroom management and building relationships with students. But what about the less conventional wisdom that can help get them through their first years? What truly helped you as a new teacher and continues to help today?