Classroom Management
Managing Your High School Classroom with Compassion
High school teacher Grace Dearborn says students don't all respond to consequences in the same way, so teachers need a full toolbox of options.
There is no one-size-fits-all approach for classroom management; the methods for discipline need to be as diverse and unique as the students themselves. But according to Grace Dearborn—a high school teacher and the author of the books Picture This! and Conscious Classroom Management—a common thread should run through them all: compassion. 
In a recent piece on Mindshift, editor Ki Sung provides Dearborn's tips on compassion-based classroom behavior management. Infusing discipline with compassion means considering not only what consequence to impose, Dearborn says, but rethinking some of our assumptions about how, why, and when we discipline students.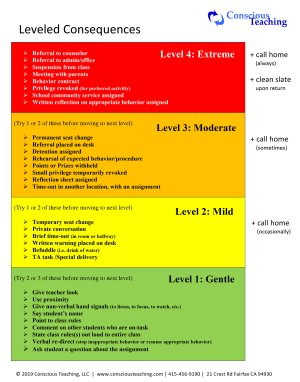 Conscious Teaching
Dearborn's suggestions fall into four categories, each with consequences.
To give students more autonomy, Dearborn presents a series of tiered choices framed "as consequences, not punishments." Even if the student's choice doesn't yield the outcome a teacher wanted, the process reinforces that the "teacher cares enough to hold her accountable."
Dearborn, who engaged in frustrated exchanges with students as a young educator, advises teachers to be vigilant about "tone, posture, and volume, to avoid standoffs"—and to consider disciplining privately when appropriate. Teachers should be mindful that high school students often act out because they "feel shame when they are called out in front of the entire class."
When students are defiant or openly angry, she encourages educators to look for the "subtitles" of the behavior. The focus is less about the action and more about the "why" behind it. "When kids are acting in a confrontational, dismissive or volatile way," according to the article, "Dearborn suggests looking for the deeper message the student is communicating, whether they know it or not. She imagines an invisible subtitle running in front of the student that communicates what she really needs." The approach has been revelatory, allowing Dearborn "to stop perceiving misbehavior as disrespect."  
Another method she developed is called "drive-by discipline." Instead of engaging in a battle over a small behavioral issue, she cautions, "Say the kid's name superfast and then move on. "Sometimes it's the right thing to do. It startles her, and then I move on before she can bait me into an argument."
Dearborn acknowledges there are no simple solutions to classroom management: "changing behavior comes down to hard work." Choosing compassion over knee-jerk punitive approaches builds relationships and, she contends, does a better job of improving engagement and behavior in the long term.