Inquiry-Based Learning
Are Questions the Answer?
The process of fine-tuning questions and engaging in discovery improves students' critical thinking skills.
Before grade school, kids ask more than 300 questions a day on average, according to research conducted by OnePoll on behalf of a British retailer. As parents, we remember the preschool years with the endless curiosity and questions. But what happens to the number of questions when kids start elementary school? How many questions do you think a kindergartener asks compared with a fourth grader or an eighth grader?
So how do we make the shift from teacher-driven questioning to learner-driven questioning? Using a simple and effective tool like the Question Formulation Technique, we can empower learners to develop high-quality questions, think critically, and spark inquiry that goes beyond the surface to deeper learning.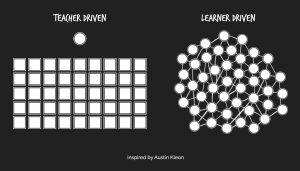 Courtesy of Evolving Learner
Developed and championed by the Right Question Institute (RQI) the process uses strategically placed constraints to encourage learners to stay in the question, delving deeper into a concept, visual, or phrase until previously unrealized dimensions are revealed. It also de-emphasizes the rush-to-answer dynamic.
The Process
Teacher prep: Begin by choosing a question focus (QFocus) as a prompt. This could be a snippet of text, an image, a graph, a physical object, a piece of audio, or something else entirely. Whatever the QFocus is, it should be clear, should not be a question, and should stimulate new lines of thinking without introducing bias. It could be whimsical, serious, or creative, but it must be presented without context or explanation. Several free resources and templates are available for grades K–12 and beyond for no cost (with a free account) at RQI's Teaching and Learning Resources page.
Step 1. Introduce the rules: RQI suggests giving students the following rules:
Ask as many questions as you can.
Do not stop to discuss, judge, or answer any questions.
Write down every question exactly as it is stated.
Change any statement into a question.
Be clear about the time limit. For example, "Ask as many questions as you can in 4 minutes."
Ask participants to number each question as it comes to them. In the "reflect" step we can analyze which number questions ended up being priority questions. "Was our first question our best question?"
Stress the importance of not judging questions, especially if learners are collaboratively brainstorming questions. Naturally, we worry that something negative will slow or halt questions, but compliments also create a problem. A simple "What a great question!" could be interpreted as "The best question has already been asked, and there is nothing more to contribute." All judgment, good or bad, risks shutting the process down.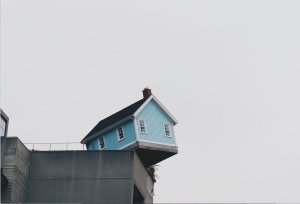 Cindy Tang/ Unsplash
Unusual photos can be great prompts for student questions.
Step 2. Learners produce questions: Reveal the QFocus, and students respond to it by brainstorming as many questions as they can for the set amount of time. If they slow down in their questioning, encourage learners to shift perspective multiple times to uncover new questions.
Step 3. Learners improve questions: Students review the questions and distinguish the open (often why, what, or how) questions from the closed (yes/no) questions with an eye toward maximizing the open questions.
Embrace variability. Not everyone knows the difference between closed-ended and open-ended questions. A mini-lesson creating an anchor chart will probably be helpful for all.
Challenge learners to switch closed-ended questions to open-ended and vice versa. It is important to note that while we may have a preference for open-ended questions for deeper discussions, both types of questions serve a purpose. This is a great opportunity to discuss the pros and cons of both as well as discuss the uncomfortable gray area when a question isn't easily categorized as open or closed.
Step 4. Learners prioritize questions: Groups will collaborate to determine which questions are the most interesting and essential to unlock more dimensions of the QFocus. Provide learners guiding questions based on your learning goals and how far you plan to take this line of inquiry:
Which questions interest us most?
What do we want/need to answer first?
What questions will best help us design our research project, experiment, etc.?
What questions will best help us solve a problem?
It's fascinating to see the questions generated and how they are prioritized. We can also use this data as a formative assessment that drives our instruction.
Step 5. Determine next steps: Ideally, the next steps are co-constructed or learner-constructed, but it may take time to get to that release of responsibility. Here are some basic prompts that learners can use to discuss next steps:
How will we address or answer our priority questions?
Where will we start?
How will we address the remaining questions?
Step 6. Reflect: This wraps the process up, allowing for metacognition and final team discussion. Facilitate the reflection with questions like "How did the process change your discussion about the QFocus? Your thinking?" This is actually the time for teachers to ask questions.
Give learners adequate time to reflect. They can do this individually and then share out, or they can record the group's thoughts together.
The Power of Questioning
An example of a successful outcome of not rushing to the answer is a group of Welsh scientists studying a specific type of killer T cells' effect on bacteria. Instead of receiving their expected result, they discovered that their T cells had an unanticipated effect on cancer cells. Rather than dismiss these results from their research, they stayed in the question and may have stumbled upon a possible cure for many types of cancer.
Questioning is an essential life skill, and as educators, we can leverage the Question Formulation Technique to flip the script, guiding our learners through productive struggle that empowers all, keeps us focused, and deepens the learning.