Project-Based Learning (PBL)
Resources for Assessment in Project-Based Learning
Looking for tools and strategies for effective assessment in project-based learning? To support you, we've assembled this guide to helpful resources from Edutopia and beyond.
April 15, 2014
Updated June 2, 2016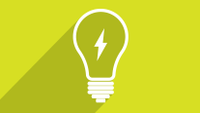 Illustration by Cait Camarata
Project-based learning (PBL) demands excellent assessment practices to ensure that all learners are supported in the learning process. With good assessment practices, PBL can create a culture of excellence for all students and ensure deeper learning for all. We've compiled some of the best resources from Edutopia and the web to support your use of assessment in PBL, including information about strategies, advice on how to address the demands of standardized tests, and summaries of the research.
PBL Assessment Foundations
video
PBL and Formative Assessment Practices
PBL and Standardized Tests
PBL Assessment Research
We hope these resources on PBL Assessment help ensure that students learn not only content but also the skills they need to be "future ready." Use these ideas and tools to alleviate concerns you have around assessment and PBL and to support the design of effective PBL projects.