Apps
K-5 iPad Apps According to Bloom's Taxonomy
An elementary library media specialist reviews iPad apps as they map to an updated version of Bloom's Taxonomy in this six-part series.
October 25, 2011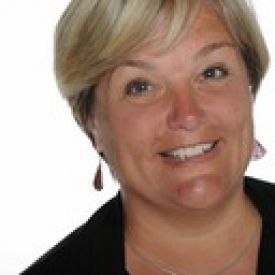 Diane Darrow is an artist, Reading Recovery teacher, and library media specialist at Bel Aire Elementary in Tiburon, CA. You can follow her on Twitter at @dianedarrow.
In this six-part series, I will highlight apps useful for developing higher order thinking skills in grades K-5 classrooms. Each list will highlight a few apps that connect to the various stages on Bloom's continuum of learning. Given the size and current exponential growth of the app market, I will also assist educators in setting criteria necessary to identify apps that maintain the integrity of teaching for thinking.
See the entire series below
Part One: K-5 iPad Apps for Remembering
Part Two: K-5 iPad Apps for Understanding
Part Three: K-5 iPad Apps for Applying
Part Four: K-5 iPad Apps for Analyzing
Part Five: K-5 iPad Apps for Evaluating
Part Six: K-5 iPad Apps for Creating