Professional Learning
How to Grow Students' Opportunities Through Private Partnerships
Tips for creating beneficial community relationships.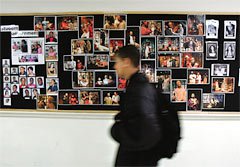 Credit: Angie Beaulieu
Headmaster Linda Nathan believes the hidden story of the Boston Arts Academy is about the power of public-private partnerships. Public money, as it's divvied up now, is not enough for schools to offer an excellent education -- one infused with the arts.
"In order for public schools in the city, and increasingly in the suburbs, to provide the kind of education that I think kids deserve, you need to bring in private partnerships," Nathan says. "If you try to do it all by yourself, you'll never be able to do as much."
The Boston Arts Academy was literally founded on partnership. A group of six arts colleges and universities in the Boston area, the ProArts Consortium, pushed the city to open the school and then guided Nathan through its first year. The group continues to provide performance space, music lessons, and free college-level classes to academy students. Aside from the consortium, the academy maintains mutually beneficial partnerships with many other local organizations. The Boston Symphony Orchestra, for instance, houses its education resource center in the academy's library, where local students and teachers from across the state may use it, and interns from nearby Children's Hospital and Harvard University work with the academy's support-services team.
The academy's Center for the Arts in Education, which raises money and promotes the school's innovations around the country, serves as a key liaison for nurturing these partnerships. Here, center director Corey Evans gives tips on what it takes for schools and communities to educate better by working together:
Start by assessing your needs. Be clear about what you need and want to do, then look for those resources in your community. Check the Internet, scour the phone book, and think broadly; colleges, universities, corporations, cultural organizations, and health care centers are all potential partners.
Don't assume you're out of luck if you live in a small community. You don't have to be in a big city such as Boston to find resources. Consider tapping into your local YMCA, artist guild, or community college. College students often need community-service projects, internships, or practicums and can set up an after-school program for you. (Linda Nathan knows of one rural school that teamed up with a lumber company 50 miles away.)
Consider how the partnership could benefit both parties. The Boston Arts Academy's support-services interns, for instance, gain as much from the school as the school gains from them.
Strive to know your partners well, and have direct, personal contacts inside the organizations. The partnership is made more on the relationship you have with the person than on your relationship with the institution. If you build a strong personal connection, the institutional bond will grow and be sustained.
Bargain for the fact that partnerships aren't easy; they take a lot of work, patience, mutual respect, and good communication. Simple as it sounds, saying "Please" and sending thank-you cards makes a big difference. Some partnerships may end up being more work than they're worth, but it's hard to know which ones will be beneficial without trying.
Promote yourself. Make your school visible in the community, and show off its strengths and achievements.
Grace Rubenstein is a senior producer at Edutopia.