Teaching Strategies
Is Homework Helpful? The 5 Questions Every Teacher Should Ask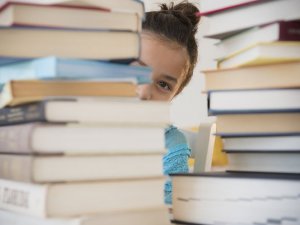 @Gable Denims/500px
The Common Core State Standards ask teachers to increase rigor by diving deeper into material. Consequently, everything has been ramped up, classwork and homework no exception.  
My nephew, a fourth grader, has 40–50 minutes of homework a night, plus independent reading and projects. When you include a snack break, the distractions from his younger sister, and his fourth-grade attention span that is bound to wander, that time often gets doubled. He is hard working and conscientious, but many nights he is distracted, frustrated, and anxious.
The National PTA recommends 10–20 minutes of homework per night in the first grade, and an additional 10 minutes per grade level thereafter (i.e., 20 minutes for second grade, on up to 120 minutes for 12th). If you follow these guidelines, students will spend 137,160 minutes doing homework from first grade to 12th. That's 2,286 hours, or 95 straight days, of homework. 
High school students in Finland rarely get more than a half-hour of homework a night. The country as a whole allows children to engage in more creative play at home. This is significant because its students score remarkably well on international test scores. It has many parents and education advocates in America questioning our practices.
So are we misguided with all this work? To answer that, one must step back and question the value of assignments. How often should they be assigned? Where is the line between too much and too little? Here are five considerations to help you determine what to assign and why. 
1. How long will it take to complete? There are no surefire guidelines or golden rules that say how long students should work, especially since they progress at different speeds. Assignments need to lead to better learning outcomes. To achieve this, one must balance efficiency and effectiveness. The more efficient the assignment, the more material and learning that can be covered over the course of a year.
Here's the rub: It must not be so quick that the material is not mastered, nor so long to provoke boredom. In between there is a sweet spot that everyone should seek.
2. Have all learners been considered? Often, teachers make assumptions about the time it takes to complete an assignment based on the middle-of-the-pack kid. Struggling learners can take double or triple the time that other students need to complete an assignment. Don't just think about the average learner, consider the needs of al students.
3. Will an assignment encourage future success? A longer assignment can be justified if it is meaningful. Work that builds confidence and opens the door to future success is certainly worthwhile. Worthy assignments encourage participation in upcoming activities rather than discourage it. Teachers must explain the benefit of classwork and homework so that students will be sold on the benefits. Without the sales pitch, or the awareness of its purpose, students will view assignments as busy work.  
4. Will an assignment place material in a context the classroom cannot? Homework is effective when classroom learning is transferred beyond the school walls. When teaching area, have students measure the area of a refrigerator shelf to determine what size sheet cake will fit for an upcoming party. When teaching the types of clouds, have students observe them in their own backyard. Make the learning applicable to everyday life, and it will be worth the time it takes to complete.
5. Does an assignment offer support when a teacher is not there? Students can reduce the time it takes to complete assignments if they know where to turn for help. In the case of homework, teachers are not there at all. Assignments should not only check for understanding but also offer support when students struggle. Teachers should provide links to online tutorials, like Khan Academy, that offer instruction when students get stuck.
This piece was originally submitted to our community forums by a reader. Due to audience interest, we've preserved it. The opinions expressed here are the writer's own.