Homework
Back-to-School Letters: Assign Homework Before the Year Even Starts!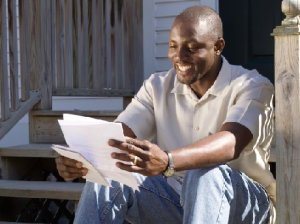 The BEST letter you will ever read about your students is the one written by their parents. Like most elementary teachers, I send a letter directly to my 1st & 2nd graders every August. I also send a letter to the parents introducing myself and sharing my career background, as well as a bit about my family and personal interests along with my educational philosophy. Last year, though, at the conclusion of my parent letter, I assigned homework. Yes, homework to both students and parents. The students are simply asked to bring in a favorite book to share, but the parents get a more involved assignment:
I have to say this addition to the parent letter was the BEST thing I ever did. The parents were thoughtful and careful in their responses (70% responded). They had obviously spent a lot of time thinking about their responses as some were several pages long. I received so much useful information about my incoming students. All parents shared simple things such as what motivates their child at home or hobbies, but most went deeper, REALLY opening up about things such as family histories of learning disabilities, complex situations in the home, and important details that helped me be even more prepared to meet the needs of my students.  
I teach in a multi-grade classroom and one year had a parent who didn't disclose during several parent conferences the family history of learning disabilities.  It wasn't until I started this homework letter during the student's second year in my room that this important family history was revealed and proved significantly helpful.
Of course I need to interpret the information through a teacher lens with my understanding of child development, recognizing that many times the child a parent experiences at home isn't exactly the same child we see at school. In a couple of cases I even received two letters from both parents, even though they lived in the same household. Interestingly enough the two letters represented different, and completely valid, perspectives and goals for their child's learning.  
If you are someone who would prefer not to know this information before the school year begins, simply keep the letters saved in a folder until after you've completed your initial assessments of your students.  
So as you write your back-to-school letter this year, consider assigning a little homework. You never know what you'll learn!
Just for fun, here's an example letter I send to my new students.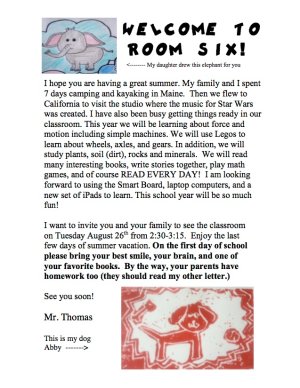 This piece was originally submitted to our community forums by a reader. Due to audience interest, we've preserved it. The opinions expressed here are the writer's own.