Literacy
Tweeting the Read-Aloud: Engaging and Motivating Readers
Engage young readers by showing them the value of composing and sending tweets to authors whose books they've enjoyed during a read-aloud.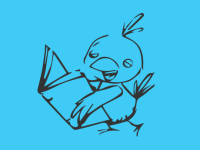 Read-alouds are a crucial part of English language arts instruction. Students of all ages should be exposed to high-quality stories and informational text. Reading aloud to children provides an amazing opportunity for them to engage with text. Younger students can listen to stories that are too challenging for them to tackle by themselves.  Older children can follow along as listeners and learn reading behaviors that will strengthen their own independent practice. The Common Core State Standards provide insight into the importance of conducting read-alouds, especially in the early grades. It's a fantastic way to introduce students to stories and have rich discussions around theme, author's purpose, and so much more.
Modeling Connectivity
When I speak to teachers about technology integration, one topic that I always mention is the importance of developing a personal learning network and leveraging social media to stay connected. I share stories about people that I've met and new apps that I've found as a result of the amazing work of the educators who make up my PLN. If I'm at a conference, I'll include the Twitter handle of a presenter in my tweet when I share something wonderful they've said. If I meet someone new or have a great conversation virtually, I'll send out a tweet that includes his or her Twitter name. This practice has made a huge difference in my professional learning and networking, and it's amazing to think about how different my life was before becoming a connected educator.
So what does Twitter have to do with reading aloud to students?
Educators have been using Twitter to connect with content-area experts, authors, and app developers in a way that wasn't possible a just a few years ago. A quick tweet or mention can draw the focus of people who are ready to chat, share, and debate on different topics. Most notable figures and companies have Twitter accounts that they either watch personally or have a staff member dedicated to monitoring the feed. This means that with a tweet or a mention, you have an opportunity to connect with lots of different people.
Children's authors can be found on Twitter, providing students with a chance to share their love of a favorite book, pose a question, or give an opinion in 140 characters or less. They won't be guaranteed a response, but students can practice a range of skills as they write concise tweets around a particular topic.
A few weeks ago I mentioned an author in a tweet and could not believe that he took time to respond. In a family read-aloud at LitWorld in West Harlem, Aimee, one of the program leaders, read B.J. Novak's The Book With No Pictures to the group. As the families listened, I snapped a picture and tweeted it including B.J. Novak's Twitter handle so that he would know how much we loved the book. A few days later, a notification popped up on my screen with his response, thanking us for sharing his book! I shared the news with the families in a following session, and they were pretty impressed that he took time to give a reply.
Karen Lirenman is a fantastic elementary school teacher and fellow Apple Distinguished Educator who uses social media to stay connected. She shared the story on her blog about how her first and second grade students interacted with author Elisa Gravel on Twitter. Using a class Twitter account, they were able to share how much they loved her book while writing for a real audience -- the author whose books they had just read!
What Should You Tweet About?
Your read-aloud tweet can be short and simple, like my shout-out to B.J. Novak telling him how much we loved his book. The tweet might include a picture or a favorite moment that you would like to share. Another option is challenging your students to write out their own tweets and have your class decide which one to share on the class Twitter feed. You can ask them to choose one thing they loved about a story, or write one question that they have for the author. Whether you see an immediate reply or never hear back, your students can get in the habit of responding to reading by writing for a real-world audience. They'll get a better understanding of their digital footprint as well as how they can use technology to connect with people all over the world.
I've started a Google Doc that includes authors and their Twitter handles, and instructions on how you can add more to this list. Next time you share a favorite story with the class, start tweeting and see what kind of response you get!